HTC Runnymede 4.7-inch Android phone leaked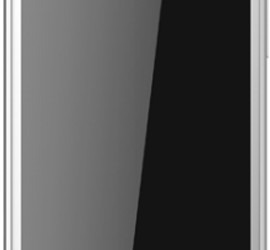 The first press image of the HTC Runnymede has surfaced and it is one gigantic phone. It sports a massive 4.7-inch display similar to that of the HTC Titan, which has been revealed for the Windows Phone 7 platform. The Runnymede, however, will come with Android 2.3 Gingerbread and is encased in an all-white chassis with the four standard Android touch buttons.
No official details have been revealed yet about the HTC Runnymede, but it's expected to feature a 4.7-inch WVGA resolution display, a 1.5GHz single-core processor, 768MB of RAM, 16GB or 32GB internal storage, a 1.3-megapixel front-facing camera, and an 8-megapixel camera with dual LED flash. But what should stand out more is the integrated Beats Audio technology for excellent sound quality.
However, the HTC Runnymede may also pack a big price tag. It's tipped to be priced at 530 pounds or about $838 off-contract for the 16GB model and 560 pounds or $885 off-contract for the 32GB model. Specific dates for launch are still unknown but more details may surface at the upcoming HTC event in NYC on September 20, when the HTC Bliss and HTC Vigor will likely be announced.
[via PocketNow]