HTC Vigor Android Handset Appears in Leaked Photos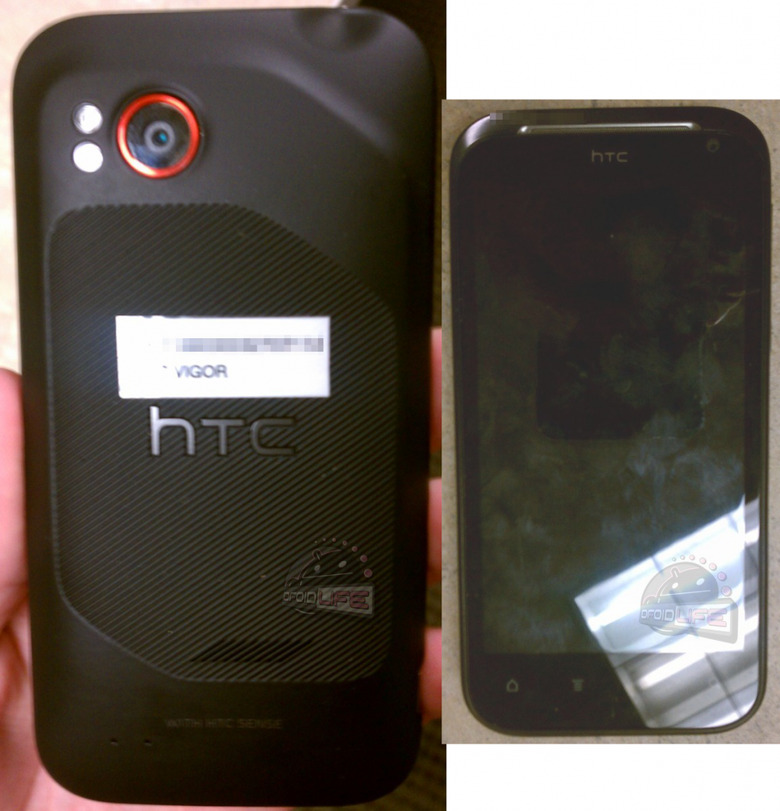 It appears that we're right now getting our first real-world look at the HTC Vigor, a device that's been rumored to be Verizon's follow-up device coming right after the DROID Bionic. This device appears in these photos to be a rather large display-having HTC device that's got HTC's Sense user interface aboard, four Android menu buttons across the bottom front letting us know that it's still going to be running something before Ice Cream Sandwich, a front-facing camera, a back-facing camera with dual-LED flash, a lovely speaker grill on the front, two mics on the back for noise cancellation, another speaker grill in the back near the bottom, the HTC logo nicely framed on the back by ribs that cover the palm of the area where your hand will be resting, and – what's that – a red rim around the camera lens.
Previously we've heard just a bit about this device, specs that seem fairly possible given the current progression of things at the moment: a 4.3-inch display with 1280 x 720 pixel resolution, a 1.5 GHz dual-core processor, 2 megapixel front-facing camera, 8 megapixel back-facing camera, and HTC Sense 3.5 running on top of Android 2.3.4 Gingerbread. We also heard that its size would be similar to that of the HTC Thunderbolt – minus the kickstand of course.
As you can see in this leaked roadmap for 2011, the HTC Vigor is set to be released on 10/5/11 and will, as the list says, be "replacing the HTC ThunderBolt." Certainly there can be no room for 2 HTC devices running LTE in the same small western town now, can there be? Time for a shootout.
Another thing to note is how similar this device looks to the smaller DROID Incredible 2, a device released earlier this year on Verizon. The red rim around the lens in the back, should this device be carried by Verizon, may indicate that this is a DROID device and that at long last, the DROID Incredible HD may be surfacing.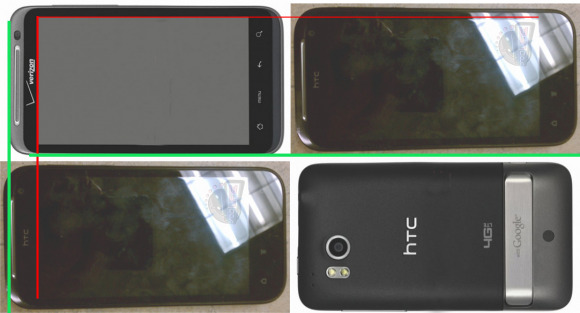 Here's another thing, on the other hand. This device is certainly taller and/or less wide around the hips than the HTC ThunderBolt – place your device flat out on the block and you'll find that it's true. What we're seeing here therefor is a slightly different shaped device than we're used to. HTC, are you starting to stretch out your devices? We'll see!
Meanwhile, waiting for the Verizon 4G LTE dual-core device of your dreams and have your heart set on an HTC device? This may be your future ticket.
[via DroidLife]