HTC Incredible HD leak is obviously engineered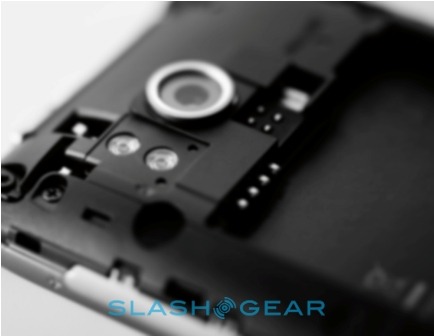 Looks like HTC and/or Verizon have been caught trying to muster a little pre-holiday excitement for the upcoming HTC Incredible HD (aka HTC Mecha), with our duo of "leaked" shots yesterday part of a set of six different partial images of the new smartphone. Engadget, Gizmodo, CrunchGear and Android Central all received the same bezel shot, but then added to that with pics of the handset's microUSB port, camera, microSD card slot and power button respectively.
The collection of shots does certainly suggest that this is the Incredible HD, Verizon's upcoming LTE 4G smartphone running Android with HTC's own Sense UI. That's expected to make its debut at CES 2011, as one of Verizon's new range of high-speed 4G devices.
Interesting stuff, but next time HTC, perhaps it'd be easier to send out one batch of shots – and preferably one of the whole phone too.