Mystery HTC leaks: Incredible HD aka Mecha?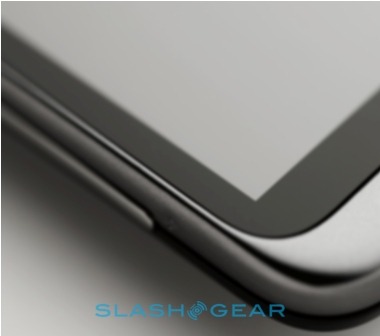 Mystery today, as what looks to be a hitherto-unseen HTC smartphone emerges courtesy of a new tipster. The handset – only the bezel of which, together with a section of the rear panel including the camera and a dual-LED flash – is unnamed and we don't yet know whether it runs Android or Windows Phone 7.Update: It's been suggested this is the HTC Incredible HD, aka the HTC Mecha, in which case we could be looking at a 4G LTE device.
What we can say is that it doesn't tally with any of HTC's other recent devices, as far as we can tell. The fascia is most like the Nexus One, but appears to be finished in a chromed metal rather than the Google-phone's metallic grey, while the dual-LED flash on the rear doesn't look to line up with that of the Desire, Desire HD or any other known handset.
So, new Android device or Windows Phone 7 smartphone leaking ahead of CES 2011 or MWC 2011? Could well be – this is certainly the time for HTC to be testing handsets ahead of the company's refreshed range in Q1 2011 – but we'll have to wait for more information before we know anything for certain.
[Thanks devicedude!]