HTC Talks Windows Phone 7, Patent War, And Why iPhones Are Not That Cool Anymore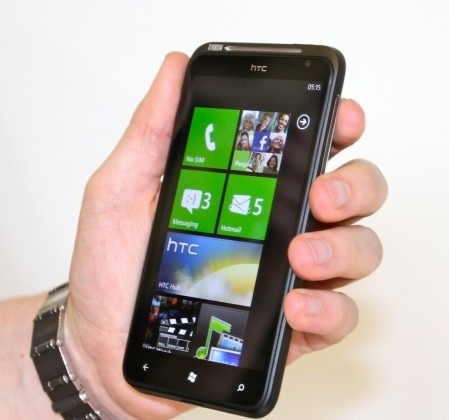 During the Mobile Future Forward conference today, HTC America's acting president Martin Fichter talked about the Google-Motorola deal, the patent war, and Windows Phone 7. He also expressed his opinions on the iPhone, saying that it's just "not that cool anymore." It's interesting to get more insight on HTC's perspective, especially following this mornings report that the company is considering buying its own mobile OS.
When asked about Google's bid to purchase Motorola, Fichter expressed support and felt that it's a good move for the whole Android ecosystem if Google owns more IP. However, there seems to be some doubt over how the Google-Motorola relationship will affect Android partners and HTC will look at all options.
As for the patent war, which HTC knows all too well, Fichter obviously feels that it distracts and wastes time and money that could be pushed more fully towards innovation. HTC has already lost a patent battle against Microsoft, for which it's reportedly paying as much as $5 in licensing fees per HTC Android device sold. And currently, the company is still locked in a legal feud with Apple.
On the Windows Phone 7 platform, Fichter praised the Mango update for fixing many of the platform's original shortcomings and is very excited about the integration of features on its upcoming HTC Titan handset. However, Fichter does note a likely hurdle for Mango, and that is the lack of support for 4G at a time when most carriers are looking to promote their 4G networks.
And finally, regarding the iPhone 5 hype, Fichter says that the after talking to his daughter's college mates, he discovered that they were all using HTCs, Samsungs, and even Chinese manufacturers' devices. As for why none of them had an iPhone? He was told: "My dad has an iPhone," which means the iPhone just is "not that cool anymore."
[via GeekWire]