HTC "Discussed Internally" Acquiring Own Android Alternative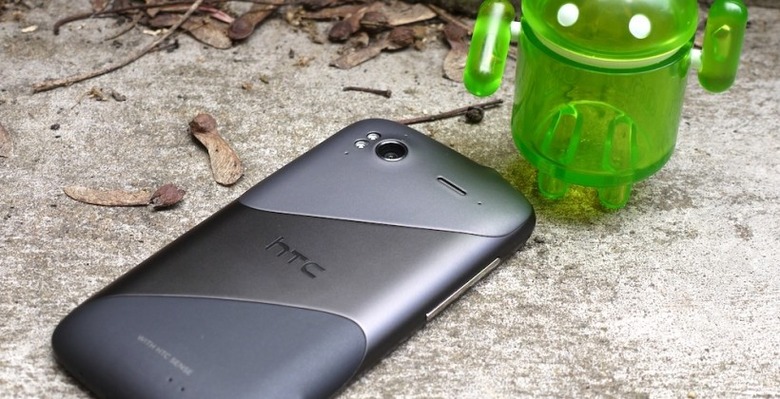 HTC is internally discussing the potential purchase of a mobile OS, though the company is at pains to point out that no decision on its software plans has been taken. "We have given it thought and we have discussed it internally" HTC chair Cher Wang said in an interview recently, Focus Taiwan reports, "but we will not do it on impulse." The company has previously been tipped as a potential suitor for webOS, though so far HP has insisted it has no intention to sell the platform.
According to Wang, HTC is better placed to integrate an acquired OS into its product range because of what HTC Sense brings to the table. Originally a simple UI reskin, Sense has evolved into a comprehensive interface as well as a suite of apps and services. With investments and acquisitions in streaming media and cloud gaming platforms, such as HTC Watch and OnLive, the company is able to differentiate not just on aesthetics but on a package of functionality rivals can't replicate.
"We can use any OS we want. We are able to make things different from our rivals on the second or third layer of a platform" Wang suggests. However, the chairwoman doesn't necessarily believe that having its own in-house software is a prerequisite for success. "Our strength lies in understanding an OS, but it does not mean that we have to produce an OS" she continued.
Nonetheless, HTC isn't the first smartphone manufacturer to mull its software strengths in the light of Google's recent acquisition of Motorola Mobility. Last month, details of internal Samsung meetings suggested that the company was reconsidering its software "competitiveness," with chairman Lee Kun-hee telling his board that "we must pay attention to the fact that IT power is moving away from hardware companies such as Samsung to software companies."
Samsung later denied any intention of buying webOS and instead says it is looking to strengthen its own bada platform. Earlier this month, the company unveiled its latest bada-based phone, the Wave 3, though the handset was overshadowed by Samsung's Android announcements.
HTC, meanwhile, doesn't have a home-grown OS to focus on, though Sense is arguably evolving to offer the distinctive top layer of one. Last month, CEO Peter Chou suggested that rather than OS it was ecosystem that was most important to a device's success, reiterating HTC's support for the Google/Motorola deal.
[via The Next Web]