HTC snubs ASUS' buyout hints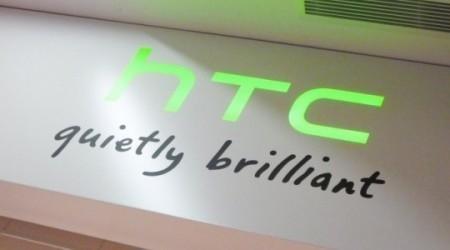 ASUS Chairman Johnny Shih might have just been throwing suggestions in the air, in pubic, but HTC is making its official stance known. It isn't interested in a merger. These words were posted in Taiwan's stock exchange, responding to Shih's statements to shareholders last week. If it did happen, it would be the largest move to consolidate Taiwan's smartphone industry, though both companies, and not just HTC, would have probably benefited from such a union. For now, however, HTC is sticking to its own guns, no matter how bleak the situation may be.
The contrast between the two companies couldn't be more stark. HTC is an old name when it comes to smartphones and its empire seems to be on the verge of crumbling, with events that took place even years ago. On the other hand, ASUS is more attuned to laptops and tablets but have started to venture into smartphones with relatively positive results. To some extent, a merger would be like ASUS saving HTC, so naturally, HTC doesn't want to project that image of desperation.
HTC, however, knows that it might be in the red, if not soon then eventually. New chair Cher Wang publicly apologized to investors and shareholders for the company's previous performance and sets to offset the One M9's dismal reception with a hero product in October. Whether that is enough to save the company remains to be seen when the product does come out, if at all.
ASUS would also benefit from a merger, of course. For one, it will be able to add to its sales numbers, the way Motorola's sales helped put Lenovo's overall smartphone performance in a much better standing. It would also gain whatever mobile patents HTC has in its porttolio. And perhaps ASUS could also learn a thing or two from HTC about design, which hasn't exactly been its strongest suit when it came to smartphones.
SOURCE: Reuters