HTC One X And S USA Release Editions Snapped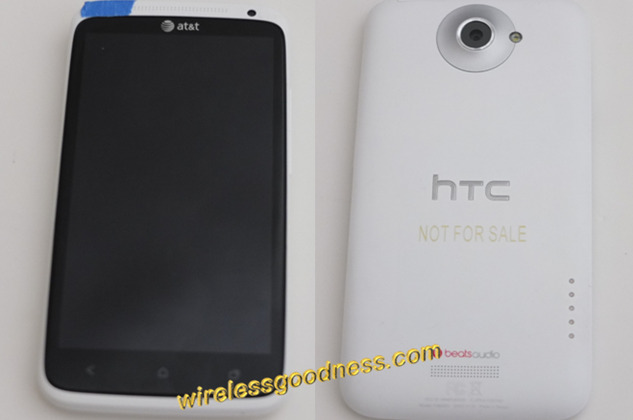 Both AT&T and T-Mobile will soon be getting their HTC One devices in if the leaked images showing up today have anything to say about it. What we're seeing here today is the HTC One X in its pearly white coating with the AT&T symbol shining above the display in a photo from Wireless Goodness – along with its Qualcomm Snapdragon S4 dual-core processor in place of the NVIDIA Tegra 3 it's packing overseas. Then we're seeing a T-Mobile HTC One S, appearing here in benchmarks to be basically only a hair different from its international edition, Quadrant numbers and all!
The first leak doesn't show a whole lot of information we didn't already know about the HTC One X, but then again neither does the leak on the HTC One S – the leak there came from TMO News as you'll see in the watermarked image below. We knew the day both of these devices were announced that AT&T and T-Mobile were going to get them, and we also knew that AT&T's One X was going to get the Snapdragon S4 dual-core processor here in the states as well. So what's all the hubbub about?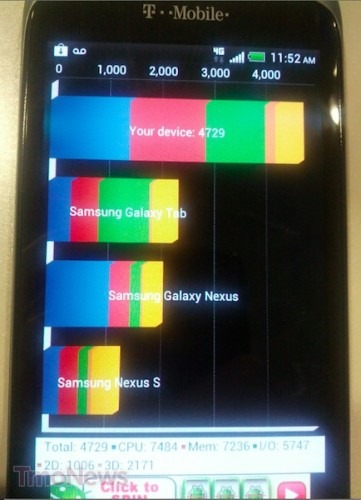 See our HTC One S review as well as our HTC One X review right here on SlashGear!
We're just excited to see that the time of USA release for these magic hero smartphones is soon approaching! With Android, there's no news story too small – there's excitement at every turn for a hardcore Android fan – and in no greater place does it show here at the time of "we already knew but we're excited anyway!"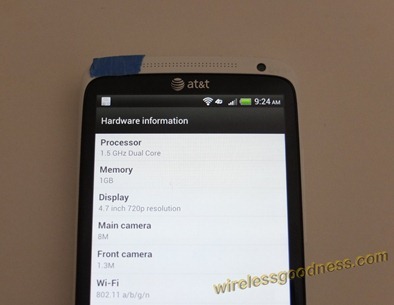 Stay tuned for more information on these USA releases of the HTC One series, and meanwhile check out our fabulous timeline of hands-on experiences with these devices over the past week – everything you could ever want to know!