HTC One X and S bring an international choice to the USA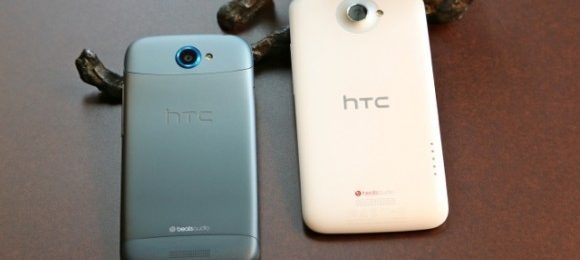 There's no denying that reviews of the HTC One series have been extremely favorable thus far, not least of all because both the HTC One X and HTC One S have extremely forward-thinking chips inside them. Now that the USA is about to get a dose of both of these hero phones, it's the Qualcomm Snapdragon S4 dual-core processor that's squarely in the spotlight. With the HTC One X's international edition keeping the one NVIDIA Tegra 3 quad-core processor on a phone in the world, are we left with the Qualcomm build for the USA, or are we blessed with it?
From what we've seen thus far, the HTC One X's two iterations are performing in shockingly similar ways – this not unexpected as was spoken at the first look we had at the HTC One series in Barcelona this spring. Though the HTC One X and the HTC One S both have a dual-core processor inside rather than the four cores of the NVIDIA Tegra 3, it might be the gamers that are the only ones to notice any difference due to the games they're allowed to play. All HTC One devices work with Android 4.0 Ice Cream Sandwich and HTC Sense 4.0 as well, as seen here on the HTC One S (international version):
You can see the other half of this video here: Hands-on with Sense 4.0.
Also have a peek at two game apps which represent the strategies of Qualcomm and NVIDIA to see a basic idea of what you'll be working with for the HTC One series: NVIDIA Tegra Zone and Qualcomm Snapdragon Game Command.
Some might say that gaming on a smartphone is a bit of a bonus, others might say that it's essential that they're able to play every single game they desire. We're of the opinion that you get what you pay for, and you pay for the machine that you want the most. You do have the option of purchasing either the HTC One X for AT&T with the Qualcomm processor or the HTC One X international edition with NVIDIA's Tegra 3.
The price between the two versions of the HTC One X will certainly be different as you'll have no contract discount with the international version, but it's you're only way to get the Tegra thus far. On the other hand, the Qualcomm processor has been doing some fabulous things since we've been testing it on the HTC One S. It's up to you!