HTC One note device appears to battle Samsung Galaxy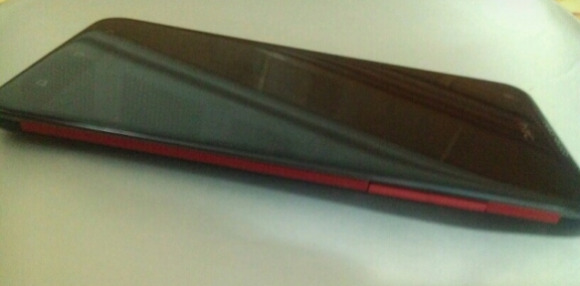 A new device slightly larger than a smartphone has appeared with HTC branding on it this month that looks to be a competitor for the Samsung Galaxy Note in the very near future. This device has a red border and red rim around its back-facing camera lens, suggesting this device will be working with either the EVO line or Verizon's DROID offerings. This device also brings on a three-button setup on the front, suggesting that it'll be released with at least Android 4.0 Ice Cream Sandwich and will likely be part of HTC's extended One lineup.
On the side of this note-sized device you'll also see a red volume rocket on one side and what appears to be no buttons at all on the other. The back of this device is a thickness that looks to be no larger than the manufacturer's HTC One X device, and the front is just as flat as the HTC Evo 4G LTE. This device also appears to be working with a single LED flash on the back.
Other than that, this device has no details, not is a non-blurry image of it available. It's certainly possible that HTC would be readying a device with a display that's 5-inches or larger now that the Samsung Galaxy Note is in its second full iteration and another competitor of theirs, LG, is bringing their own massive device beast to the USA soon (in the form of the LG Optimus Vu). Here though it's looking to be a non-pen version of the seemingly popular device size lineup.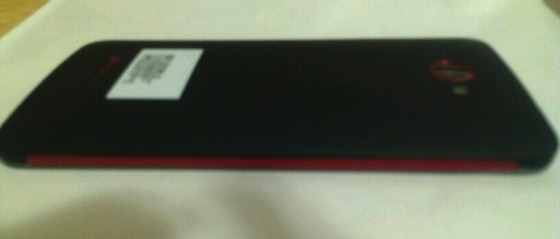 This device has had some benchmarks leak, according to Android Community, with a resolution of 1794 × 1080p full HD splashed across its massive display. What we're inclined to believe is that this device is in the shop, but might never see the light of day. When your competitors release a new device that's massively popular and you have the opportunity to grab a piece of that pie, you do it. If you can't do it right, there's no reason to move forward – if that's the case, HTC will keep rolling hard with their also brand new HTC Desire X (check out our hands-on action here from IFA 2012) . The images above come from Phone HK where they also suggest that they are tied to the benchmarks previously revealed.
[via The Verge]