HTC tipped to launch 5" device with 1080p display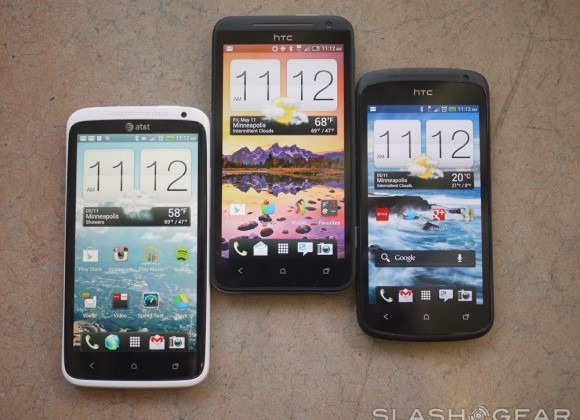 Samsung released the international version of the Galaxy Note in November 2011, and not long afterwards LG announced its intentions to release its own 5-inch smartphone. Recent reports have indicated that the Galaxy Note II will make an appearance at a Samsung event on August 29th, and it looks like HTC isn't content with being left out of the large smartphone game. DigiTimes reports that the company is planning to release a 5-inch device of its own that will trounce the competition with a 1080p display.
According to sources speaking to DigiTimes, HTC plans on releasing the device sometime in September or October, putting it up against the likes of the Galaxy Note II and the next iPhone, if current release date rumors are to be believed. The resolution of the device is listed as 1794x1080: the panel will most likely be 1920x1080, while 126 pixels are used for the onscreen Android keys found on Ice Cream Sandwich and Jelly Bean.
Little is known about the device, although DigiTimes does go on to say that the surprisingly large sales of the Galaxy Note has prompted other companies to take a second look at the form factor. Back in June, Samsung claimed it had sold more than 7 million Galaxy Notes worldwide, impressive for a device that was at first dismissed. LG's Optimus Vu has been been available in South Korea for several months now, featuring a 5-inch 1024x768 screen, but the company hasn't released any sales numbers for the device.
Specs for HTC's mystery 5-inch device aren't known, although benchmarks leaked in July indicate that the company is working on a device with a 1080p screen matched with a Qualcomm Snapdragon S4 Pro chip. The device certainly didn't lack in horsepower either, doubling the score of the HTC One X while also beating the Samsung Galaxy S III by a healthy margin. BGR also reported back in April that an HTC device with a 5-inch 1080p display would land on Verizon sometime in the Fall.