HTC 6435LVW with 1080p screen crushes benchmarks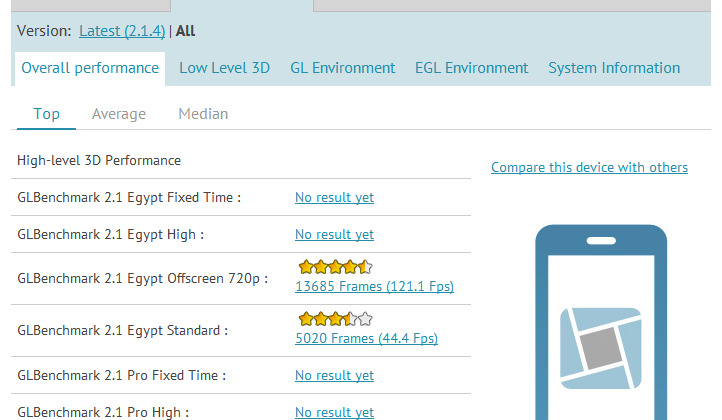 Is HTC working on a new device with monster performance and a 1080p screen? That may be the case if GLBenchmarks are to be believed. The HTC 6435LVW features a Qualcomm MSM8960 processor clocked at 1.5Ghz, but what makes it notable is its exceptional benchmark performance. The Egypt Offscreen 720p test reveals a score of 13,685, beating both the AT&T HTC One X and international Samsung Galaxy S III.
Not only that, but the device seems to feature a 1080p display. GLBenchmark lists the device as having a 1794 x 1080 resolution, which would indicate that some space is being used by the onscreen buttons in Ice Cream Sandwich. Whatever this device ends up being, its also appears to be destined for Verizon, with the OS brand and fingerprint both mentioning Big Red's name.
If the benchmark listing is real, then we could be looking at a souped up version of Qualcomm's Snapdragon S4 processor with a beefier GPU. There's no indication of whether it's a dual-core or quad-core device, or even if its a phone or a tablet. We'd hazard a guess that it's a dual-core tablet with a faster Adreno GPU, but anything is possible.
[via Engadget]