HTC 1080p phablet lies to Verizon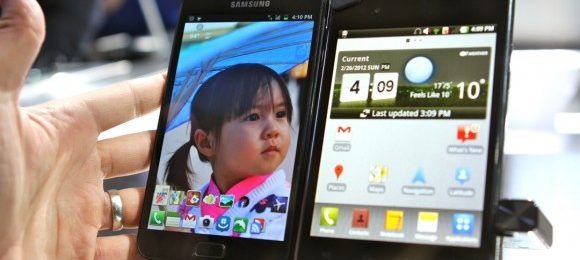 It's always fun to report a tip that comes in on the "completely unbelievable" bus in from the rumor mill, and an HTC competitor for the Samsung Galaxy Note in the form of a 1080p 5-inch display-having phablet has started our enjoyment up early today! This information comes from a roadmap listed by BGR with no photographic evidence and a tip from an anonymous donor, but here lies the possible truth: HTC does have a history of bringing the heat to the high-definition display world, and Verizon is due for an HTC device.
This new device from HTC is being tipped as having a hereto unheard-of 1080p display on 5-inches of space, the only thing close coming from Ortus Technologies with a claim that they've got a 4.8-inch display with so many pixels it'd make your head explode. But we've never seen that tech in real life, either. This HTC phablet device is also said to have the next generation of HTC Sense for its user interface as well as a Qualcom Snapdragon S4 Krait quad-core processor. So you'll have to excuse us if we sound skeptical, but don't hold your breath for this exact device to be showing up at CTIA.
That said, we will indeed be at CTIA next month to show you everything all the mobile manufacturers and carriers will be blasting throughout the week. This show is one that's taken place in Florida the last few years and will be next month in New Orleans. It's time for some Jazz and mobile, all the way!
[via Android Community]