LG Optimus Vu II adds universal remote to the phablet mashup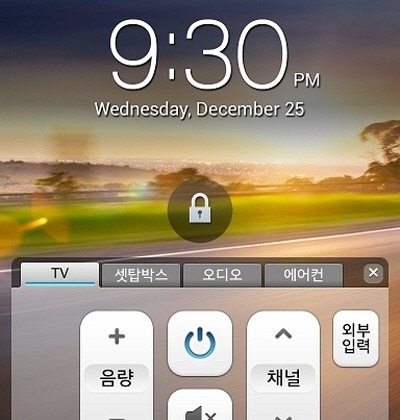 Infrared is making a comeback, and LG is hoping its new Optimus Vu II special edition – and a companion universal remote app – will earn it pride of place in the living room. Set to arrive in South Korea in September, the Optimus Vu II will control over 300 brands of TV, set-top boxes, A/V equipment and other technology, with the new QRemote app automatically recognizing when you're at home.
When the Vu II figures out you're connected to your home WiFi network, it automatically adds remote control shortcut buttons to its lockscreen. That way, even if your phone is locked, the rest of your family and your friends can use it to control your home entertainment system.
That addresses one of the main complaints about such multi-function gadgetry: making it convenient for several users often undermines security for one. Samsung has a number of tablets that offer universal remote features, for instance, but you'll need to leave them unlocked – or tell everyone your PIN – if you want them to be able to access the control app itself.
LG hasn't said much else about the Vu II, which implies the phone will be otherwise akin to its Vu sibling: big screen, somewhat odd 4:3 aspect ratio, and stylus support. No word on whether it will launch outside of Korea.