HTC One M8 with Windows Phone pictured: leaked by Verizon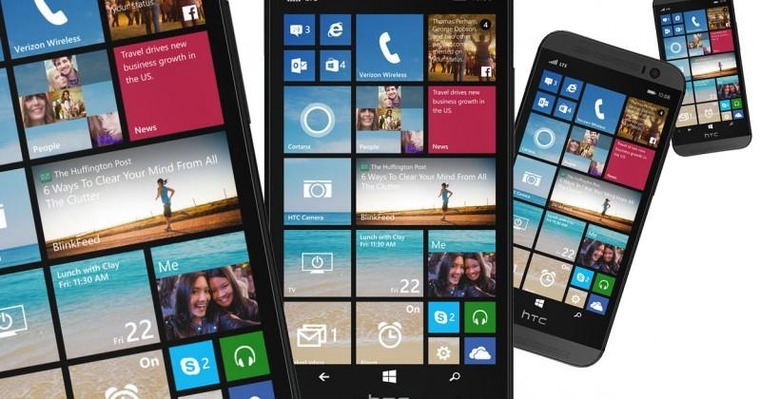 It would appear that someone at Verizon has made a relatively large "oops" this afternoon as an image of the next HTC smartphone has leaked from their very own servers. This device will very likely have similar specifications to that of the HTC One (M8) with Android released earlier this year.
On the device you'll find Windows Phone 8.1. It's not yet known whether this device will sport the Windows Phone 8.1 Update announced this week by Microsoft, but you can bank on it being upgraded immediately if not very quickly after release.
HTC's next press event is on the 19th of August, 2014. The device you see here has Friday, the 22nd marked as "Lunch with Clay, Friday, 11:30 AM." You can count on this being the release date of the smartphone in stores.
Features this device is very likely to have:
• Cortana
• HTC's unique camera interface
• IR-Blaster with TV remote
• On-screen home buttons – no physical buttons up front
• No physical camera button
• BoomSound front-facing speakers
• 13-megapixel camera back-facing
• 5-megapixel camera front-facing
Tap the thumbnail above to see this image in massive scale.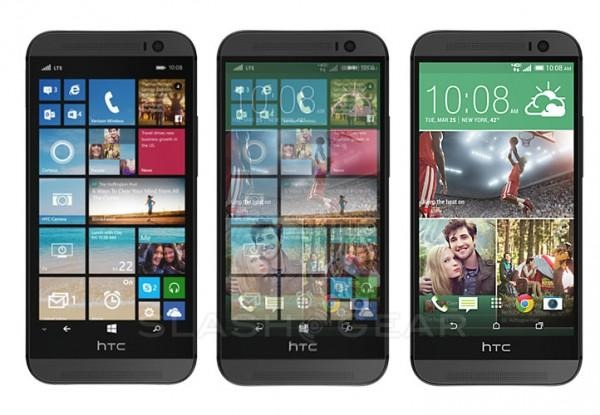 UPDATE: Supposing you were wondering – it does appear that the HTC One M8 will look rather similar to itself, regardless of software. Because of the intense similarities in press images of these two devices, the following can be assumed as well:
• Size: 146.4 x 70.6 x 9.4 mm (5.76 x 2.78 x 0.37 in)
• Display: 5-inch Super LCD3 1080 x 1920 (441 PPI)
• Processor: Qualcomm MSM8974AB Snapdragon 801
• Color Options: Gunmetal Gray, Glacial Silver
This device was located by PCMag at Verizon's image hosting locale, VZQ dot com. You can see it here if it's not already been removed: http://ss7.vzw.com/is/image/VerizonWireless/HTC_M8_Windows?scl=1. Expect pricing to be very similar to that of the HTC One (M8) at around $199.99 on a 2-year contract. EDIT: Or $100, as the HTC One (M8) costs in a limited discount right this minute – surprise!