HTC One Google Edition: what you gain and what you lose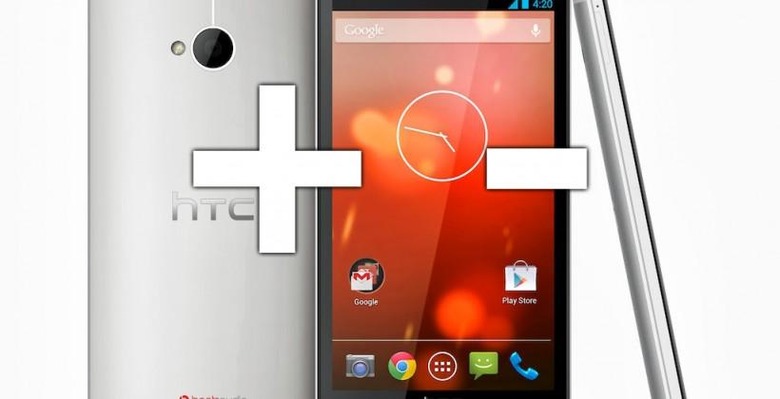 Next month Google will be releasing two new "Google Edition" smartphones that carry their original brand names, the HTC One and the Samsung GALAXY S 4. As the draw to these devices here in 2013 is based at least in part to the hardware manufacturers' own software editions and modifications, Google's releases come with both positive and negative values to them compared to their carrier or "Developer" editions. As the HTC One with "Nexus user experience" is introduced this week, we've taken a look at what users will gain – and what they'll lose.
Sense
The original HTC One works with HTC's newest "Sense" user interface – this comes with features like BlinkFeed, a full-page news reader experience. The original HTC Sense camera user interface was (and is) also a large selling point for the HTC One, this including features like HTC Zoe, Highlights, and the "living gallery". That includes the Sense picture gallery interface too, mind you.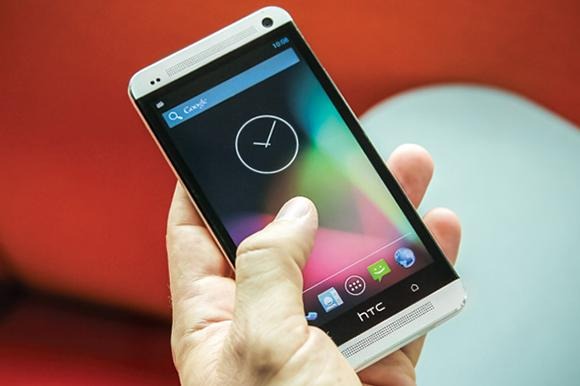 Everything on a visual level added by HTC for the HTC One with Sense does not appear on the HTC One Google Edition. That's not to say the device couldn't be hacked and these things added back in, but that'd defeat the purpose, wouldn't it?
Camera
While you'll not be getting the HTC Sense camera software experience here with the HTC One Google Edition, you'll still be working with "UltraPixels". As the "UltraPixel Sensor" is a hardware component, it'll still be present here in the Google Edition of the device. You'll still be picking up "UltraPixels" that are 2.0 micrometers large.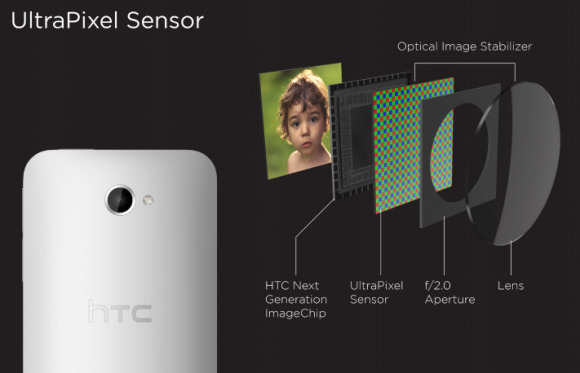 The Google Edition also includes the HTC ImageChip, the f/2.0 Aperture, and the same lens, as well as the Optical Image Stabilizer. The question remains whether the resulting photos – same size, though they may be – will be as high quality as the standard HTC One. Testing this will also be difficult due to the fact that there won't be a control situation – adding the HTC Sense camera software to the Google Edition would simply turn it back into the standard edition of the phone.
HDR Video will not be included on the Google Edition, as that is another HTC Sense software element. At the moment it would seem that 1080p video support remains good to go.
Beats Audio and Boomsound
The hardware remains the same – you'll still have two forward-facing speakers that'll be just as loud as they were on any other edition of the device. The difference is in the software. HTC has confirmed that this effectively means that there wont be any Beats Audio indicator in your status bar, but that you'll still be getting the benefits of Beats Audio on the hardware end.
IR-Blaster for Remote Control
While the built-in "TV" app will no longer be there as it is in the standard edition of the HTC One, the infrared hardware will still be built-in. This is a transmitter (and receiver) appearing under the power button of the HTC One. If you've got the right app, you can control your television, stereo, or whatever other odd devices you've got around that still work with infrared control technology.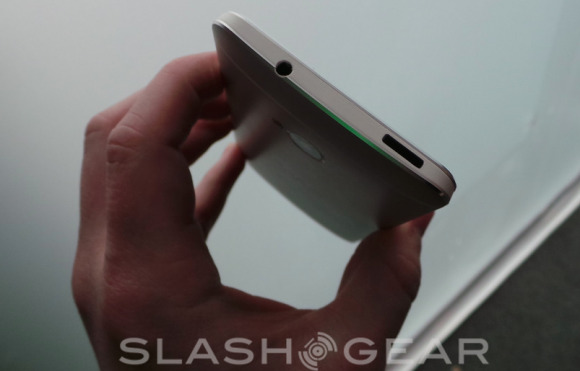 The big difference here is that because Android has no native apps that utilize IR-Blasters, you'll have to head to Google Play to download one. And there are plenty of them out there, that's for certain.
UPDATE: We're now hearing conflicting reports on how the IR-Blaster will be (or wont be) in play. As Android doesn't have native apps – and no native support of – infrared technology, it would seem that users will have to retro-fit HTC's drivers to make it all function – or whip up some of their own. That is, unless Android 4.3 adds this functionality, of course.
Hardware Buttons
The HTC One with Nexus experience will function the same as the original with its two button set-up below its display. This means that a short press of the Home button will bring a user Home, a long press will bring up Google Now, and a double-tap will show Recent Apps. The Back button still just goes back.
As a side note: as it is with all Android devices that continue to be released with hardware buttons, apps that have not updated to Google's design specifications will continue to show the black bar. This is the same button bar that appears on devices like the Nexus 4 and Galaxy Nexus due to their lack of hardware buttons up front.