HTC One Google Edition made official with "Nexus User Experience"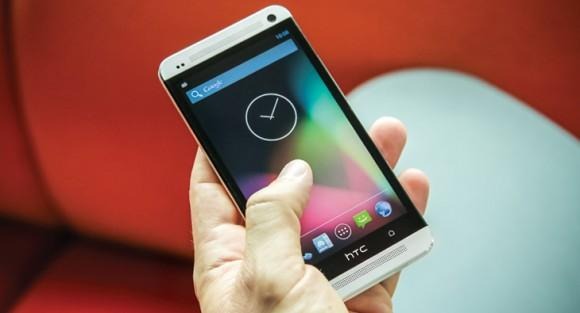 Today the Google Edition of the HTC One has been announced by the head of Android, Sundar Pichai. This announcement was made during the D11 conference in which this Google head spoke to Walt Mossberg about Android, Chrome, and all things Google software. The HTC One Google Edition follows in the footsteps of the Samsung GALAXY S 4 Google Edition which was announced a Google I/O 2013, and both devices will be available in late June.
The official launch date of the HTC One straight from Google is June 26th, while its off-contract price will be $599 USD. That's unlocked as well, opening the door for hackers and developers to create custom user interfaces and interact with the deepest innards of the phone and its software. Google Play will be selling "Nexus" devices now aside two Google Edition smartphones, this being a first for the company.
"A special edition of the new HTC One running stock Android will be exclusively available through the Google Play store in the United States starting on June 26th. This edition pairs the all-metal unibody design, low-light capabilities of the UltraPixel camera and dual front-facing stereo speakers of the new HTC One with the stock version of the latest Android software, Jelly Bean 4.2.2." – HTC
It's apparent now that Google is willing to work with the top companies in the environment to not just bring forth a pure Android experience, but to allow these companies to retain their brand power as well. Though much of the Samsung GALAXY S 4's user experience is based on the software Samsung pushes with it, the "GALAXY" name remains strong with or without the details – Google appears to believe the same to be true about HTC and the HTC One.
This HTC One will be launched with Android 4.2.2 Jelly Bean without any software additions by HTC. This will be separate from the SIM unlocked and Developer Edition phones direct from HTC, and pricing will be slightly different based on edition. The "Nexus Experience" aka "Google Edition" of the HTC One will cost $599 USD, while the SIM Unlocked phone straight from HTC will also cost that same amount.
The Developer Edition costs just a bit more straight from HTC because of its slightly larger internal storage size, that being 64GB instead of the 32GB of the Nexus Experience phone. These devices all work with HSPA/WCDMA, GSM/GPRS/EDGE, and LTE.
SOURCE: HTC