With the release of the HTC One Max, we saw the company move forward with fingerprint recognition on a pad that sat under the device's back-facing camera. Here in some of the first images of what's being shared as cases for the M8 (the next HTC One), it looks like HTC is keeping the ball rolling. This case suggests that we will, indeed, be working with a 5-inch display, but this time with a slightly more rounded-off body, as well.
The back of this device – which we're still calling the HTC One 2 as a placeholder – shows one of two things. One possibility is that there's no longer an LED flash bulb back there. That's basically unthinkable, as every headliner device for the past several years has used a back-facing flash for their camera.
NOTE: Above you're seeing the HTC One (code-name M7). Below you're seeing three images of supposed HTC One 2 (M8) cases – for a device that's not yet been revealed by HTC.
The other possibility is that the LED flash is set to the side of the fingerprint scanner below the lens of the camera. Of course it could be that the fingerprint scanner is set above the lens and its flash, but that'd result in one whole heck of a lot of smudges on the lens, wouldn't you say?
Meanwhile the smaller hole is undoubtedly in place for the back-facing mic hole as it was for the HTC One. There's also room for a power button up top and some volume buttons on the side of this device. The bottom shows an offset USB port space, just as the HTC One, Max (shown above, also with fingerprint scanner), and Mini worked with.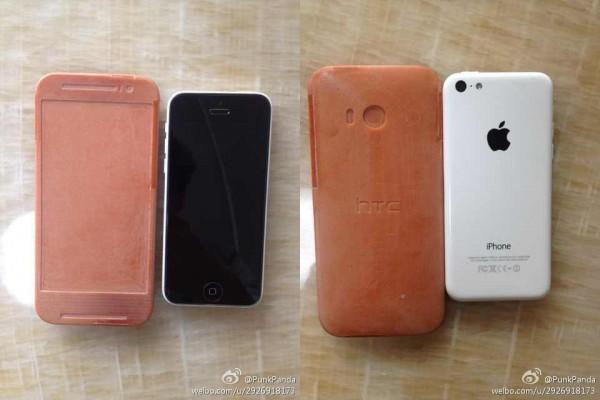 Other bits and pieces that've spilled over the past few weeks for the HTC One 2 include a 5-inch display with 1080p or higher resolution, back-facing ultrapixel camera, and some sort of flash or another. Having a peek at recent so-called leaked 3D models of this device, there's no fingerprint scanner at all.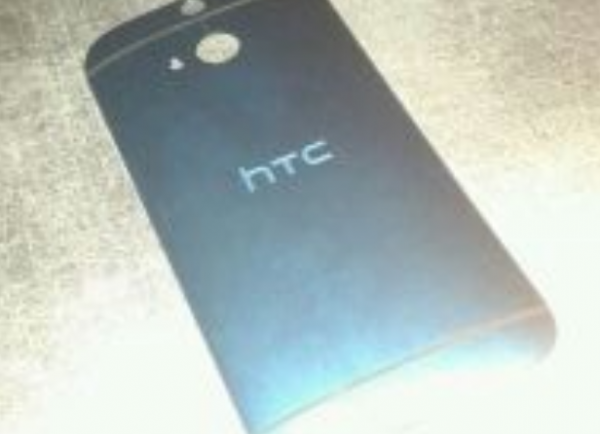 Also note that we saw a couple more photos of the back plate of this next-generation HTC One nearer the end of 2013. This back plate also had the same circular reveal point above the camera of the device, again without revealing its purpose.
No matter what, we're almost certainly going to see an HTC follow-up to the One in the next few weeks, maybe even before Mobile World Congress 2014. Last year we saw the HTC One revealed JUST before that international conference, with a singular showing of the device at their booth therein. We'll see it soon!
VIA: GottaBeMobile