HTC M8 smartphone pics leak tipping metal body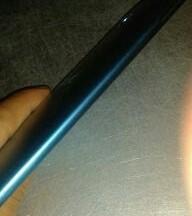 If you're a fan of HTC smartphones, you'll appreciate the leaked images that have hit the Internet today. The images are reportedly the HTC M8, which is expected to be the flagship HTC smartphone for 2014. Last year's flagship HTC phone, the HTC One, went by the codename M7.
The HTC M8 would presumably be the next generation of the device. Not much detail can be seen in the leaked photographs and they are very small. As is the case with most leaked photographs, they are also poorly exposed making it difficult to glean details.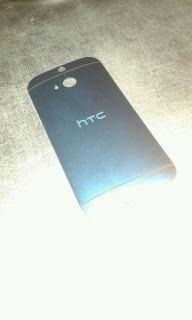 The specifications for the M8 are unknown, but the device is expected to use a next generation processor and a high-end display. With Beats audio out at HTC, the device will undoubtedly have forward facing BoomSound speakers.
You can tell from the leaked photographs that the M8 will look significantly different compared to the current HTC One. The images show a fully enclosed metal body. The pictures also give the metal case a bluish tint, which could simply be a result of the poor lighting in the pictures. The images also show a hole in the case above the camera lens serving an unknown purpose.
SOURCE: Android Community