HTC-made Facebook phones in Q3 insist insiders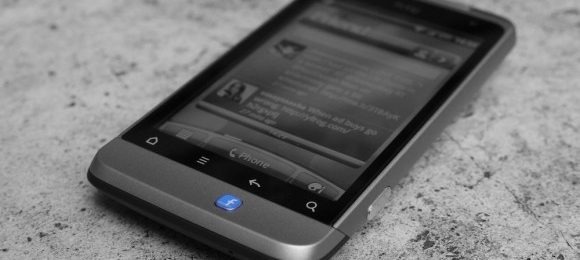 Perennial rumors of a Facebook phone have reawakened, with industry sources claiming HTC is producing a device for the social network as a way of reestablishing industry heft after Samsung's rise in prominence. Unlike existing Facebook-enabled handsets, such as HTC's own ChaCha and Salsa, the new Facebook phone will "have a platform exclusive to Facebook" DigiTimes reports, and include all the functionality currently enjoyed on the desktop version.
Samsung clinching the Google Nexus program out from under HTC's nose for the second- and third-gen models has been the motivating factor in propelling the Taiwanese company into Facebook's loving embrace, so the insiders claim. The Korean heavyweight is likely to be Google's next pick for the Nexus project, it's suggested, thanks to a combination of its sales and supply chain heft, though alternative rumors have pegged new acquisition Motorola as being a more probably candidate.
Either way, it's not great news for HTC, hence this apparent attempt to find favor elsewhere in the smartphone industry. The leaks don't detail exactly which OS the Facebook phone might be running; HTC obviously has a track record with Android, and Facebook already has an Android app, but it could also be a new or heavily customized platform which Facebook would control in its entirety.
Facebook has begun shoring up its own app development expertise, which has been tipped as preparation for a renewed focus on the mobile market. The social site spent $1bn on Instagram and subsequently snatched up mobile payments specialist TagTile; meanwhile there have been long-standing rumors of "Project Spartan," an HTML5-based platform putting webapps up against more closed ecosystems like Apple's App Store.
According to the tipsters, the first of the Facebook phones will arrive in Q3 2012 at the earliest, though it's not expected to be the company's only attempt at the market.