HTC is spinning off its Vive VR business after all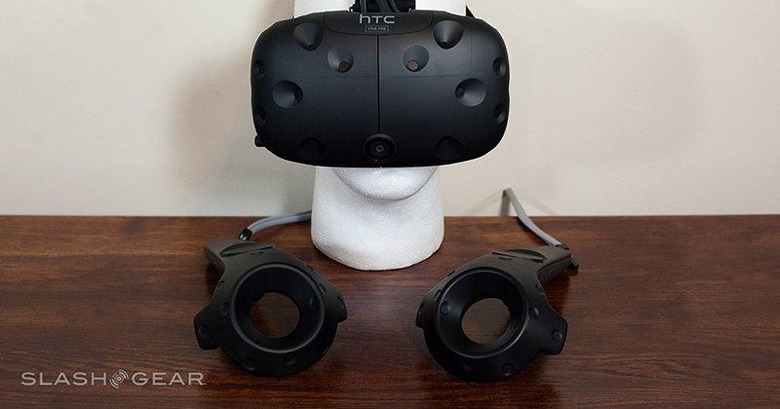 HTC may have hit some good points in the tech market of late, thanks to the relatively more successful HTC 10 and especially the HTC Vive VR, but it isn't out of the woods just yet. At a shareholder's meeting, company CEO Cher Wang and head of global sales Chang Chia-lin revealed efforts to establish a wholly owned subsidiary that will specifically focus on growing HTC's budding virtual reality business to help offset the company's overall dismal performance in the market.
To some extent, it isn't really a surprise that HTC would be seeking to spin off its fresh new VR business. In fact, there were already rumors of that happening in the past. VR, the Vive specifically, is HTC's newest darling and newest cash cow and, given recent market trends, is predicted to be the next big thing in personal computing. But to grow that business and make it profitable, it would need an influx of new partners and investors, something that's easier to do when you're part of a monolithic HTC company.
But HTC's existing shareholders are not exactly at ease with the move. There are some concerns that the subsidiary could eventually veer away from HTC shareholders' control. Chang assures them that HTC will remain the largest shareholder, even if the subsidiary starts selling a few stakes to strategic partners.
But that's not the shareholders' only concern regarding HTC's future. Despite somewhat performing better than its predecessor, the HTC 10 has still failed to pull HTC out of its financial crisis. The company reported a net loss of 15.53 billion NTD ($478 million), compared to the previous year's net income of 2.35 billion NTD. Wang once again apologized to shareholders, the very same gesture she and her management team made almost exactly a year ago, also for the same disappointing market performance. Wang does admit that word won't really fix the issue and is hoping that shareholders continue to have faith in the company as it tries to present VR as its new salvation.
VIA: Taipei Times