HTC Hero updated firmware arrives in Denmark [Update 2]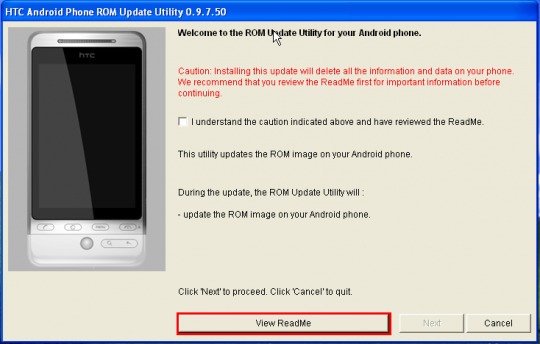 The first signs of HTC's promised update for the Hero Android smartphone have appeared, in the shape of a download on the company's Nordic support site.  HTC Hero firmware version 2.73.405.5 promises to smooth screen transitions, increase HTC Sense performance and the introduction of touch-to-focus in the 5-megapixel camera.Update: There's talk from a Swedish forum that HTC support in that country are advising not to use this update, warning that it "misses an important piece in the ROM". The "real" one is said to be coming tomorrow, though other users are claiming to have installed it with no problems; might be worth waiting to see what arrives over the weekend. [Thanks John!]Update 2: We've spoken to HTC and they assure us that there's no problem with the ROM on the Swedish site.
Some users and reviewers of the Hero, while impressed by the work HTC did on further widgetizing the Android UI and introducing greater levels of social networking integration, have criticized it for its tardy performance.  HTC's update promises to address that, and based on leaked builds we've seen in action it looks as though that could be the case.
The new ROM available from HTC's Nordic site is for devices acquired directly from HTC themselves; it's unclear what would happen on a non-Nordic handset or, indeed, on one supplied by a carrier.  However we can only assume that further versions are imminent, so keep watching your local HTC support site.
[via CoolSmartPhone]