HTC Hero New ROM Gets Video Demo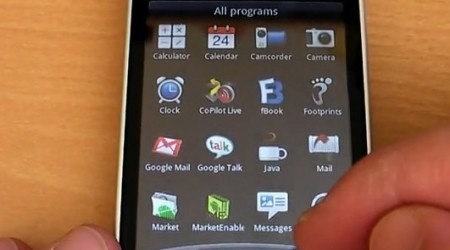 Don't ask how, and don't ask from where (though we're guessing HTC, frankly), but MoDaCo's Paul has managed to acquire the upcoming firmware update for the HTC Hero and installed it on his test device.  As we hoped, his feedback is that it speeds the smartphone up no end, with menus far quicker to respond and panning between homescreen pages more smooth.
Video demo after the cut
The only other really noticable change from the original ROM is that you now get Java on the Hero, as you can see in the screenshot above.  Otherwise there are a few bugfixes but it's the speed that's the headline feature here.
Paul says he thinks the ROM "takes the [Hero] to the next level", and considering we called it the best Android device so far that's a pretty impressive level indeed.  Our only point of concern is timing for its release: HTC told us it would arrive "in the coming weeks", but Paul seems to have been told "a couple of months".