HTC Grip pushed back again to first quarter next year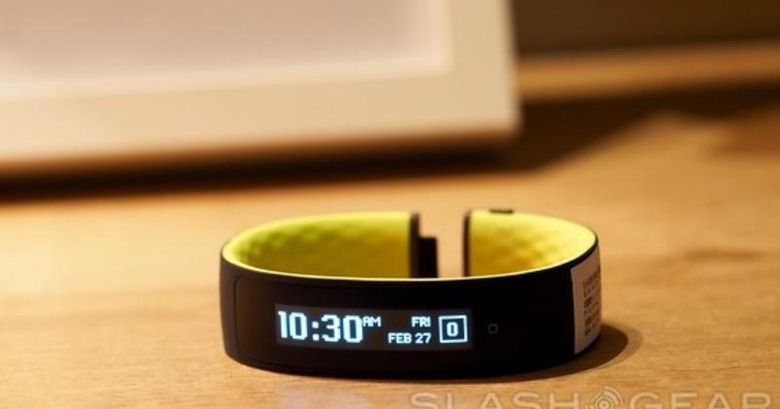 HTC has tried to venture outside of smartphone comfort zone with products like a strange action camera and a virtual reality headset. While these products seemed quite decent or at least interesting, they're not exactly the hottest items in the market. And in the case of the HTC Vive VR headgear, isn't even in the market yet. Another product that is joining that "coming soon" list is the HTC Grip, which has again been delayed, this time with a slightly more definite date of "early next year".
January this year, HTC announced a rather unexpected partnership with popular fitness brand Under Armor. Back then, it was already speculated that the team up would yield a wearable device, considering it was indeed mentioned that HTC will be working on the UA Record fitness tracking platform. By MWC in March, that was officially confirmed when the Taiwanese OEM revealed the HTC Grip.
The Grip fitness band isn't exactly groundbreaking but it is "good enough" to some extent. A unique mechanism snaps the two ends together while a textured inner material grips the wrist comfortably, which could be a life saver when the locks gets unhinged accidentally. Unlike most simple fitness bands, the HTC Grip features a display, but not an overly complex one. At least not enough to be a smartwatch.
HTC's wearable, however, was already marred even before it went to market. By July, there were already indications that HTC was having second thoughts about the device. Initially set for a summer release, the Grip was put on hold indefinitely as HTC tried to "refine" its vision and solicit user feedback. In short, it was trying to determine whether the HTC Grip even made sense to be a part of its portfolio.
Apparently, it does. Or at least it couldn't chicken out of its agreement with Under Armor. In a statement to Phandroid, HTC revealed that it has decided to launch its fitness product ecosystem early next year:
"As we continue to develop the Connected Fitness platform and elevate our product offerings, Under Armour and HTC have decided to launch a fully integrated digital ecosystem of products early next year. This global launch will provide the tools needed to help athletes of all levels track, manage and improve their health and fitness. Our teams have done a remarkable job bringing these products to life and we're excited to share them with the public soon."
It does hint that HTC plans to do more than just have a fitness tracker but a full ecosystem, one that would also include the apps and platform to make it happen. That said, given HTC's recent business problems, it's still questionable whether the HTC Grip will be able to offer any form of respite at all.