HTC Grabs Dashwire To "Expand Cloud Services" In Sense

HTC has acquired Dashwire, the company responsible for the Dashworks mobile sync client and Awesome Drop file sync app. The deal – which will see HTC spend up to $18.5m buying up Dashwire's shares – will net HTC not only a way to easily transfer files such as music, video and images between PC/Mac and its Android smartphones, but offer a browser-based remote dashboard allowing access to data and control of apps loaded onto the device.
The Dashwire system supports remote access of contacts, SMS, calendar, calls, voicemail, multimedia, memory card content and social networking integration, and in effect allows users to sync their data with the cloud as well as access it through various browser-based widgets. There's also Dashpush, a push-API which promises to deliver text, photos, apps, music and advertising in real-time to a mobile device, regardless of platform or carrier.
HTC already has HTCSense.com, it's online portal allowing users of recent Android devices to log in, track their phone's location, lock it, read SMS messages and send them, and access contacts. With Dashwire's technology, that interactivity could be increased more fully throughout the smartphone.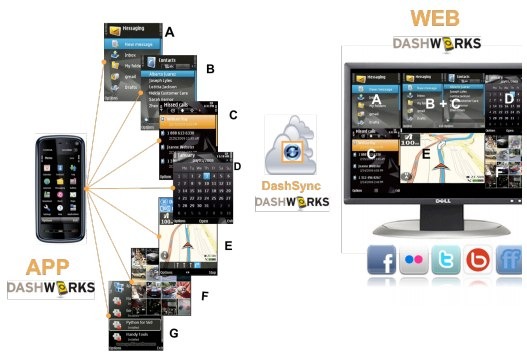 Samsung experimented with a similar technology on the Galaxy S II, in the shape of Kies air, which provides browser based access to content stored on the handset. However, Kies air demands that both computer and phone be on the same local network, and has only basic multimedia sharing and social networking functionality.
HTC is yet to say exactly what it intends to do with Dashwire, only saying that "HTC expands cloud services with Dashwire long-term investment." Nonetheless, with custom software, sync and cloud services being one way of differentiating Android devices, and manufacturers from each other, we're expecting the firm to rapidly bolster Sense with the new technology.