HTC DROID Eris for Verizon gets prematurely unboxed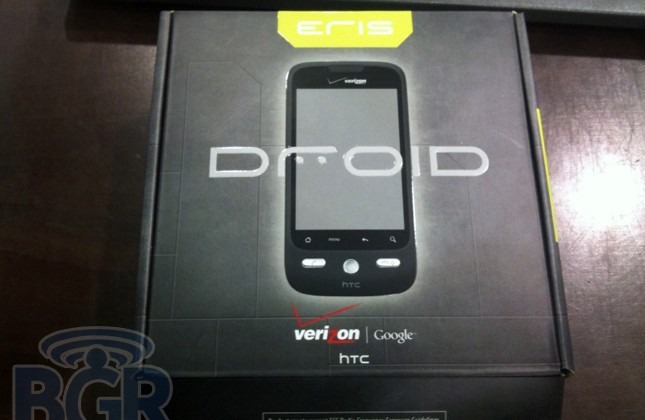 Want some DROID in your life but unimpressed by Motorola's sliding marvel?   Hoist your petticoats over to HTC's stall, then, and the Verizon DROID Eris, which is yet to be officially announced but has already been unboxed by one lucky owner.
More unboxing shots plus some first impressions after the cut
According to the unnamed unboxer, the HTC DROID Eris actually comes in thinner and lighter than the Sprint HTC Hero it shares the same specifications with.  They also reckon it feels much better in the hand than Sprint's version, and "is generally the best Android device beside the Motorola DROID" that they've used.
If the rumors are to be believed, the HTC DROID Eris will go on sale alongside the Motorola DROID tomorrow, priced at a bargain $99 with a new two-year contract.  If our review of the Moto DROID hasn't pushed you over into the sliding keyboard camp then maybe the touchscreen-only Eris (at half the price, mind) will do the trick.