HTC Desire and Passion Android phones hitting Verizon Q4?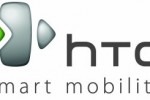 According to ChinaTimes, HTC will be providing Verizon with their first Android smartphone in Q4 this year, in the shape of the HTC Desire.  That certainly concurs with previous leaks from Verizon's inventory system, which tipped the "with Google" smartphone back at the start of the month.  They also suggest that there's another Android device on its way to Verizon, the HTC Passion, which will launch by the end of 2009.
The rumor-mongers also mention HTC's Whitestone, known to be a Windows Mobile device, arriving before the end of the year.  The handset was featured among HTC's leaked product line-up back at the start of the year.
[via SlashPhone]