HTC and Apple must provide Samsung with settlement information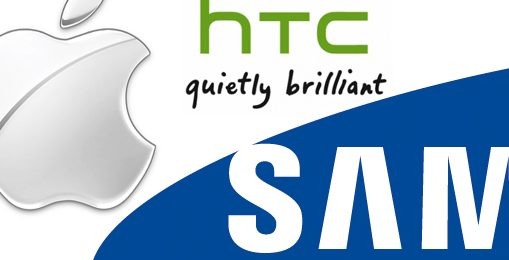 On Friday, we reported that Samsung had filed a request in court for access to the license agreement that was formed between Apple and HTC in a settlement. The two companies had been engaged in a lawsuit for two years, with Apple claiming that HTC had violated ten of its patents. Today, Samsung's request was granted, requiring Apple and HTC to provide the settlement details.
Samsung and Apple have been involved in a variety of lawsuits against each other concerning patents. Recently, a judge ruled that both companies could add products to its existing lawsuit, which is scheduled for trial in 2014. The legal squabble concerns 19 Samsung products and Apple's mobile devices. Apple is adding the Galaxy Note and US-version Galaxy S III, while Samsung is adding the iPhone 5.
The settlement between Apple and HTC involved a 10-year licensing agreement that covers current and future patents from both companies. Samsung filed the information request to see if any of the patents involved in the settlement are part of the current legal issue between it and Apple, particularly the '381 and '915 patents. It also wants to know if Apple included "unique" patents that it does not offer to other companies.
Originally, Apple had offered to give Samsung the information it requested minus the financial terms. Samsung didn't like this, and argued in court that the financial information was important in order to ascertain the consumer demand for certain patents. The judge expressed skepticism over Samsung's reasons for requesting the financial info, but ultimately granted the request.
[via The Verge]