HTC 10 in Camellia Red will be exclusive to Japan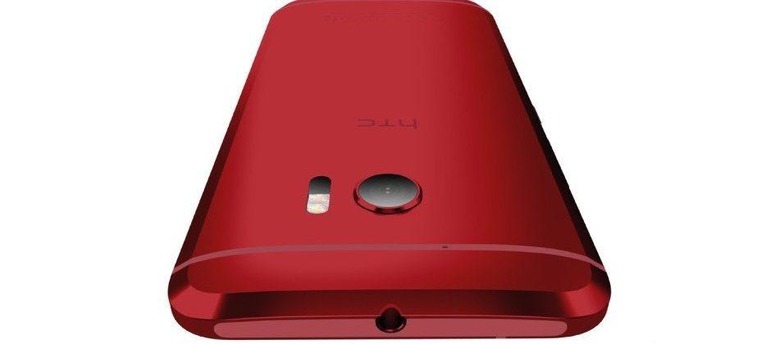 The HTC 10 was finally unveiled this week, and in an unexpected surprise the phone is shaping up to be a top-tier Android flagship. Along with high-end specs and support for Apple AirPlay, the HTC 10's camera has been ranked as on-par with the recent Galaxy S7 Edge from Samsung. When the phone was announced, it was showcased in three colors: Carbon Gray, Glacier Silver, and Topaz Gold — but it turns out there's a fourth option, Camellia Red, that will be exclusive to Japan.Hands-on with the new HTC 10
The red HTC 10 has been confirmed to debut in Japan from the carrier KDDI/au, while the Taiwanese website ePrice has been the first to share the official images seen here. While the front of the phone still features a black panel, the rest of the body comes in a deep, bold red that will certainly be hard to miss.
The HTC 10 is set to begin shipping in early May, with the US only getting the Carbon Gray and Glacier Silver colors. It was also just confirmed that the 64GB model will not be coming to the US, limiting users to just the 32GB version.
As for the Camellia Red color, HTC hasn't said if it will eventually be made available in other regions. But in the past, HTC has often brought its Japan-exclusive models to other parts of Asia, so at least there's hope.
SOURCE Phone Arena