This is the HTC 10: First Impressions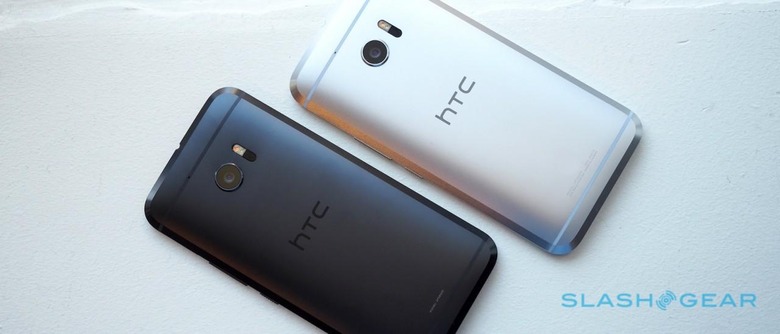 HTC had stopped listening, but it learned its lesson with the new HTC 10. Back in 2013 HTC unveiled the flagship One M7, and was widely praised for its unibody design, purposefully different approach to phone photography, and overall user-experience. In trying to keep up with the ever-present threat of Apple's iPhone and the increasingly polished – and heavily promoted – Samsung Galaxy line, though, HTC lost its way.
The One M8 and last year's One M9 saw HTC trying desperately to recapture some of that One M7 charm, but never really succeeding. Yes, they were metal-bodied and handsome, but where the M7 could make a case for its more unusual features, its successors felt more gimmicky.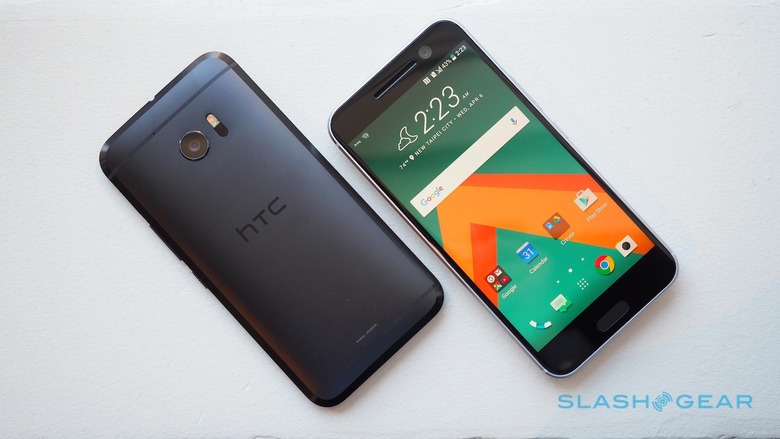 The good news, then, is that 2016's HTC 10 feels as close to the ethos of the M7 as we've seen.
Its unibody design is unmistakably HTC from the rear, now featuring deeply chamfered edges that better highlight the dual-finish matte and polish the company has been using for several generations. It's cleaner than the M9 and nowhere near as iPhone-y as the One A9.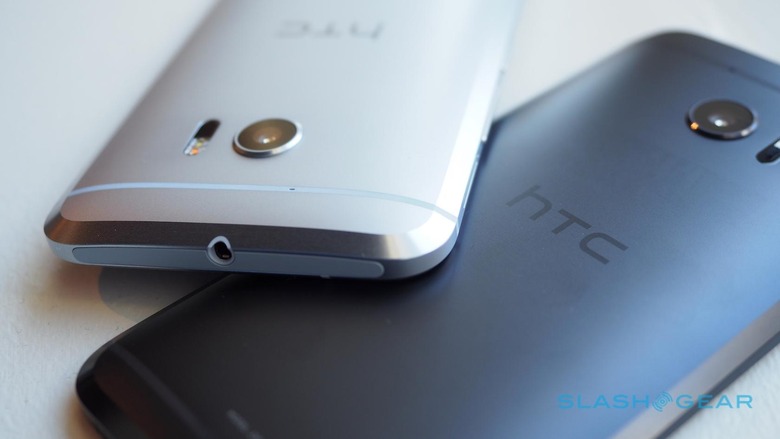 From the front, you first notice how relatively compact it looks, compared to previous One-series devices. That's because the front-facing BoomSound speakers have been removed in the name of trimming the bezels.
Instead, you get a clean sheet of toughened glass with 2.5D curved edges; subtle, but catching the light nicely when the HTC 10 is on the table next to you. A fingerprint sensor is built into the home button – HTC says it should unlock in 0.2 seconds, and you get support for authorizing Android Pay payments as well as locking individual apps – while the back and task-switcher controls are now capacitive keys that light up either-side. HTC claims that's to maximize the display real-estate.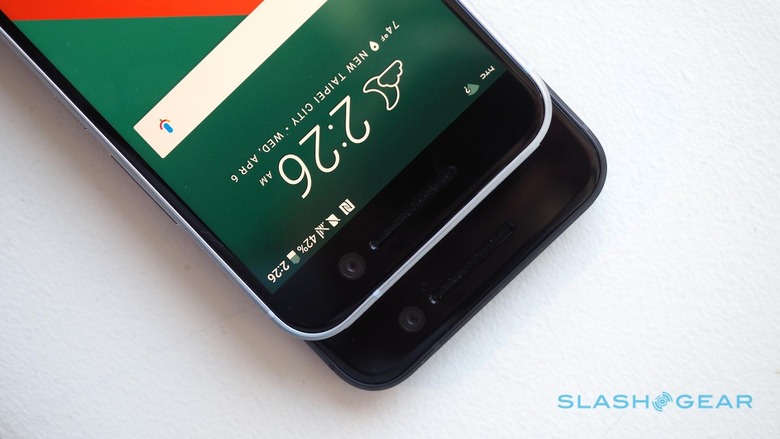 The screen itself is a marked improvement over last year's flagship. A 5.2-inch, 2K panel, it comes in at 564 ppi and covers 92-percent of the NTSC color gamut. Iably more importantly, though, HTC has paid specific attention to touchscreen responsiveness, and it's not afraid of naming its primary target.
"It means that somehow, as you're using the HTC 10, it feels like an iPhone," Darren Sng, vice president of product marketing, says of the company's refinements. HTC recorded the display with high-speed cameras to make sure it was the fastest in the Android segment: a 120ms response time, versus 163ms for the Galaxy S7, 206ms for Sony's Z5, and 213ms for the Galaxy Note 5.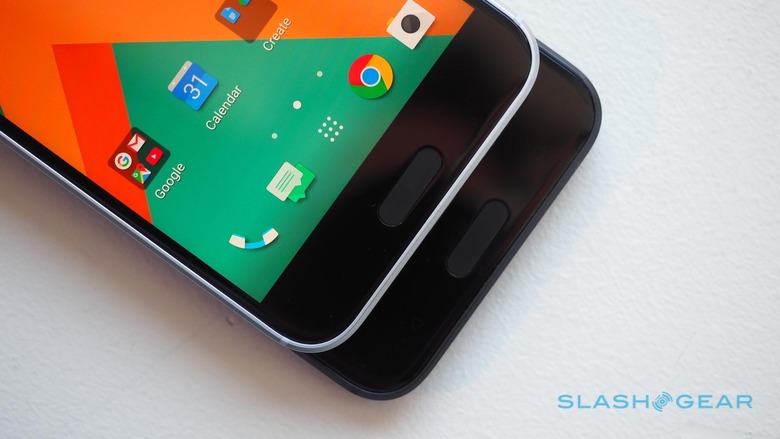 It's not the only area where the pursuit of efficiency has demanded some serious work behind the scenes. The HTC 10 runs Android 6.0 Marshmallow with HTC Sense, but several of the old HTC preloads are now absent. HTC's Music app is gone, as is its Gallery app, for instance, and the company's own Calendar software is missing, too.
It's not just been an axe indiscriminately falling on the handiwork of HTC's own software engineers, however. According to Sng, its been a fight based on usefulness and value: does HTC's app add more than the stock Google version?
NOW READ: The HTC 10 wants to save us from fragmentation
So, the HTC Camera app makes the cut, because it's more flexible than Android's alternative, but Google Photos is the default gallery app since it now supports RAW images (it didn't when HTC launched the One A9, so that device got the company's own software). In the process, HTC has worked closely with Google to better integrate the apps which made the cut, and ensuring that its own software keeps to the Material Design guidelines.
The reality isn't quite so clear-cut, mind. For one, HTC will be offering its absent apps as individual downloads from the Play store: if you really, really must have the HTC Gallery, you'll be able to get it separately.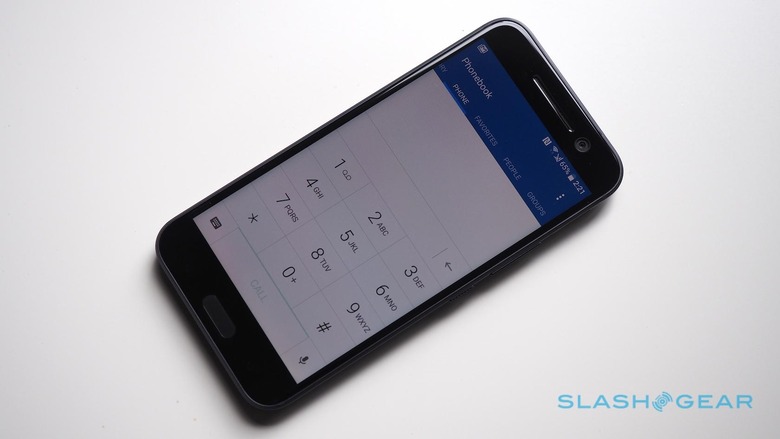 Overall, the Snapdragon 820 powered phone performed slickly, though I only had a relatively short period to test it out. There's a healthy 4GB of RAM, too, and HTC is introducing its own Boost+ to dump unnecessary caches and generally optimize the system for overall snappiness. It can peer into background apps and warn you which are using more of their fair share of resources, too.
More frustrating are the lingering third-party preloads. Facebook, Instagram, and Facebook Messenger were not only all installed by default on the unlocked US-spec HTC 10 I tried, but could not be uninstalled. It's unclear what havoc carriers will wreak on their versions, either.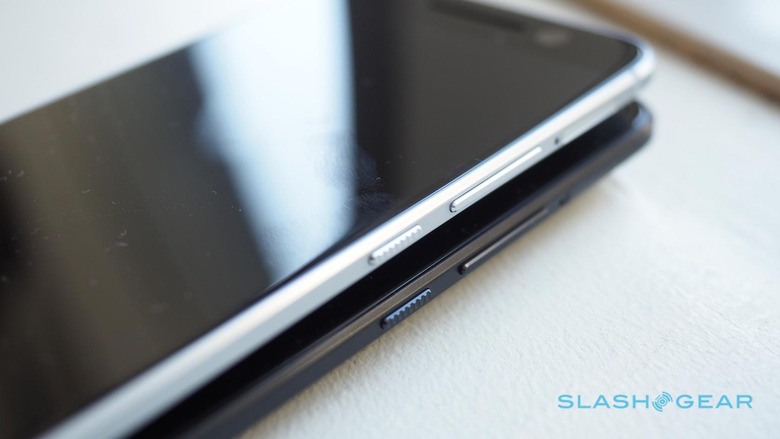 For its part, HTC says it's in the process of moving away from contracts with third-parties for preloads, and points out that you can hide unwanted but non-removable apps from the App Drawer if you prefer. All the same, figure on them taking up at least a little of the HTC 10's standard 32GB, though you do get a microSD slot with support for Android's adoptable storage.
You might find you need that memory card, too, given the focus HTC has put on photography, and that involves bringing back the UltraPixel concept which had been sidelined to the front camera in the M8 and M9.
For the HTC 10, it's UltraPixel 2 in fact. As with the original version, it's all about bigger pixels for more light: not quite as large this time around, at 1.55 microns versus the 2.0 microns of the One M7's sensor, but three times as many, at 12-megapixels.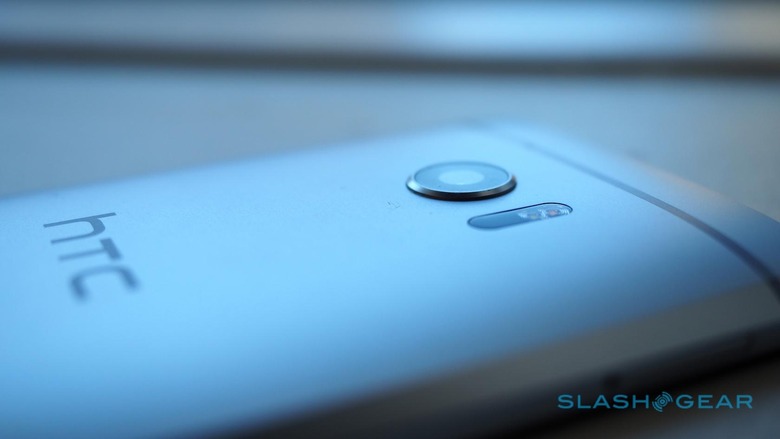 It's paired with an f/1.8 lens, optical image stabilization (OIS), and second-generation laser focus system that uses phase detection like some serious DSLRs – though not, it's worth noting, the clever dual pixel system that helps the Galaxy S7 so speedy to lock its focus. Still, HTC says its phone isn't slow: the camera loads in a claimed 0.6 seconds, the focus snaps on three times faster than that of the One M9, and it has twice the width and range of the old device.
In addition to the 12-megapixel stills, the HTC 10 will capture 4K video with 24-bit, 96 kHz Hi-Res stereo audio. Some clever microphone fettling means the phone should be able to handle audio twice as loud as other devices without distorting, useful if you're trying to record a Taylor Swift concert.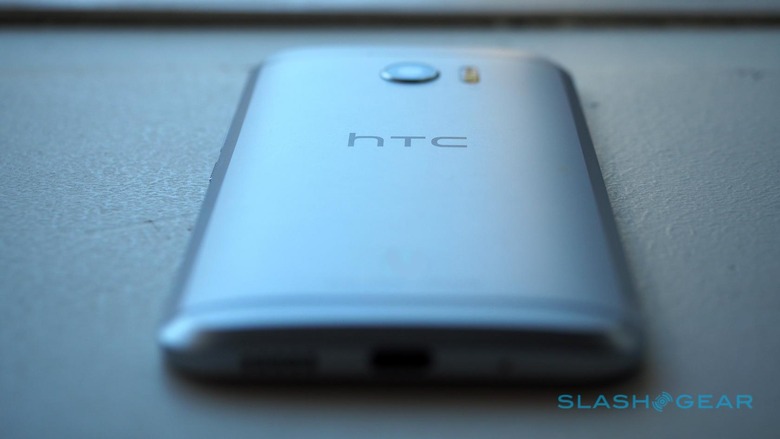 All in all, it's enough for DXOMark to grade the HTC 10 with a score of 88, conveniently matching that of the Galaxy S7. I'll need to spend some time with it out in the wild to see if that pans out for everyday use, mind, though the camera definitely loaded quickly in my relatively brief play with it, and seemed to lock focus with no issues.
There's a surprise for the front of the HTC 10, however. Dumping the old BoomSound design meant there was room for a better sensor there, too, and so you get HTC's first UltraSelfie camera.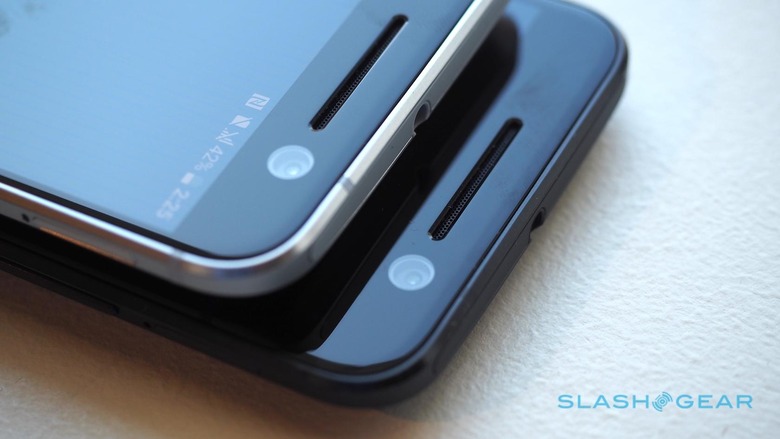 Yes, it's a terrible name, but the shots should salve any cringworthiness. Not only does its 5-megapixel sensor have 1.34 micron pixels, an 86-degree, wide-angle f/1.8 lens, and the ability to repurpose the display as a flash, but there's optical image stabilization too, a first for a smartphone camera. The OIS works both for selfies and video recording – at up to 1080p resolution – and could very well make the HTC 10 the phone-of-choice for keen Periscope and Facebook Live users.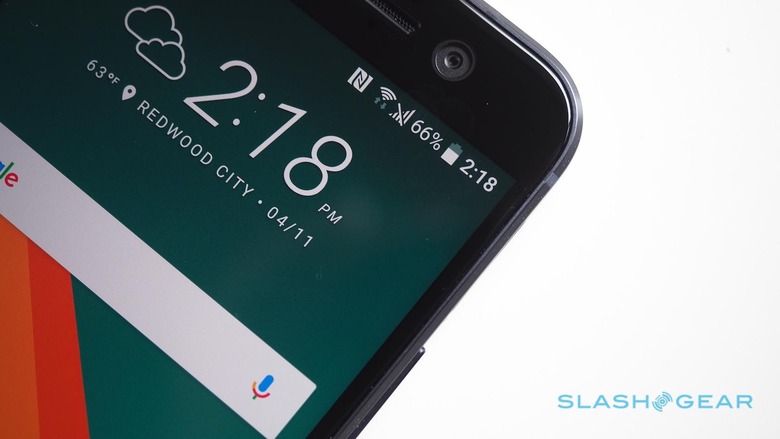 So what of the audio? The HTC 10 introduces BoomSound HiFi Edition, pushing the tweeter to the top of the phone and the woofer to the bottom, and giving each a dedicated amp. As a result, HTC claims, there's a wider frequency response, but since the woofer doesn't care about the direction it faces, you don't miss out on low-end grunt even without the driver pointing straight at you.
I'm more excited, though, at the new 24-bit Hi-Res audio support for headphones. There's a 24-bit HiFi DAC and twice the power from the headphone amp, along with support for upscaling 16-bit to 24-bit audio. Maximum output is 1V with a -104 dB THD+N signal to noise ratio, and -120 dBV noise level at 33 ohm load.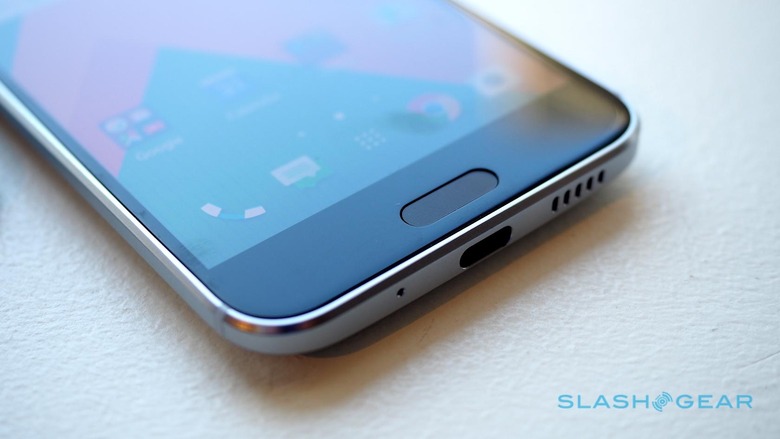 Confused? HTC figured some would be, and so rather than an EQ app – you can download a third-party example from the Play store if you prefer – there's a Personal Audio Profile which, after asking a series of questions about what types of music you listen to and playing you samples, automatically tweaks the frequencies for what it believes will be the most rewarding sound.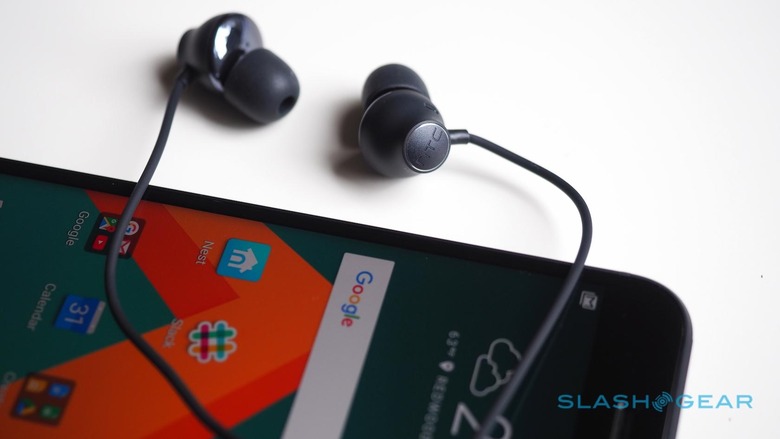 Meanwhile, HTC will include a Hi-Res-certified headset in the box, with a 13mm speaker – 70-percent larger than in the old bundled headphones – and an aerospace-grade polymer diaphragm with double the sound range (and which goes as low as 10 Hz, HTC claims).
NOW READ: AirPlay is just the start for HTC
That might not be the most impressive audio feature, however. The HTC 10 is the first Android device to support Apple AirPlay out of the box: it's part of HTC Connect, still triggered with a three-finger swipe and streaming across Qualcomm AllPlay, Miracast, Backfire, and DLNA, in addition to Apple's hitherto-closed standard.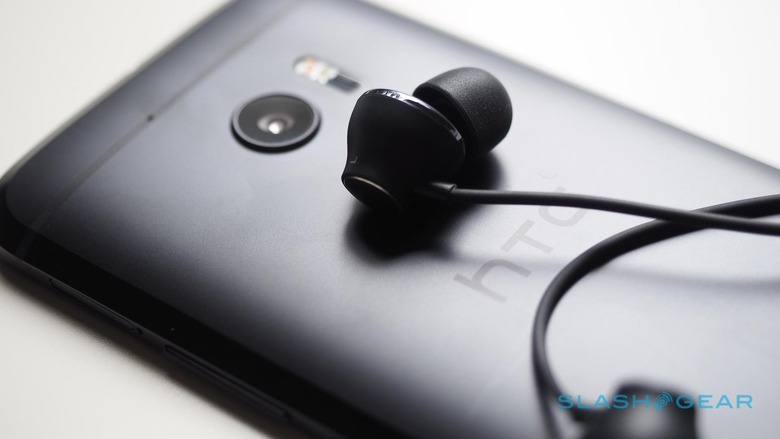 It's not to say HTC is only relying on others for its phones' abilities. The HTC 10 introduces Freestyle Layout for its customizable home screen, for instance, which does away with the traditional grid and allows users to instead position icons and stickers – each of which can launch apps or actions – anywhere on the screen. Eight Freestyle themes will be available to download at launch, HTC says, though of course users will be able to create and share their own.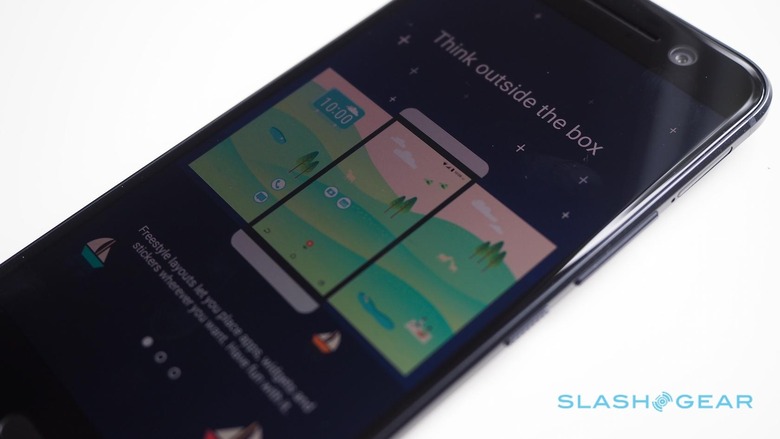 Meanwhile, the old Dot View case has had a higher-res makeover, and is now the HTC Ice View case. Instead of lots of little perforations, the cover is now frosted plastic, through which a special neon-like lock screen glows through. The date/time/weather, app notifications, phone calls, and messages all show up, and you can interact with them even with the case closed.
Best, though, is that you can double-swipe to get to the camera and see the preview through the Ice View cover.
How long does all this new tech last? HTC claims that the HTC 10 will last for two days on a full 3,000 mAh charge – that breaks down to up to 13hrs of video, up to 73hrs of music, 13hrs of browsing, or 27hrs of 3G talktime.
Courtesy of Quick Charge 3.0, meanwhile, thirty minutes plugged in should get you from dead to 50-percent. HTC has learned from past mistakes and will include a Quick Charge 3.0 compatible fast-charger in the box as standard, too, along with the USB-C cable needed for the HTC 10's new port.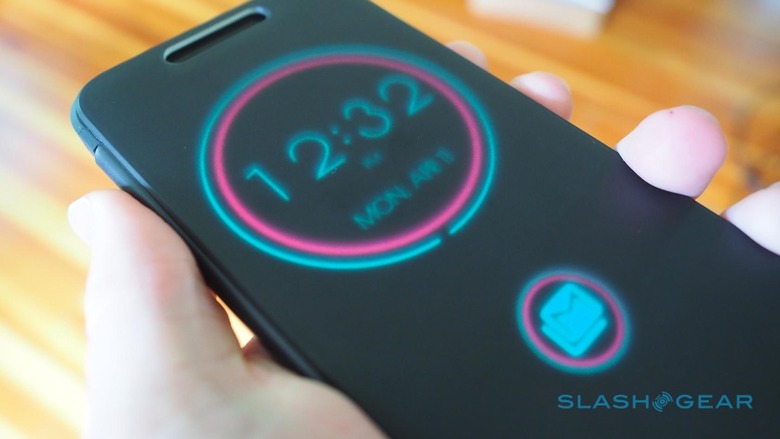 Does the HTC 10 stand a chance? Certainly all of the hardware and software pieces fall together nicely, and if the camera holds up to HTC's promises then Samsung may have a headache in the pipeline. It's hard to argue with the company's strategy when it comes to avoiding Android bloat yet without sacrificing every single tweak and modification that could improve overall user-experience.
All the same, HTC's problems in recent years have never been solely about product. A marketing budget a fraction of the size of those its key rivals wielded meant getting the One message out never quite carried the required volume.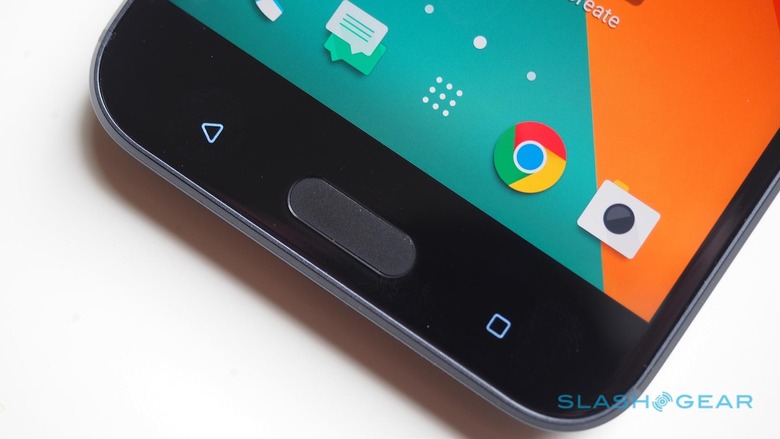 There is a wildcard for 2016, though, and the HTC 10 may benefit from an unexpected corner. HTC Vive, the company's virtual reality collaboration with Valve, is grabbing headlines and gaining HTC kudos among a whole new segment. If it can figure out a way to cash in on that novel mindshare, that's a whole extra chunk of attention that Apple, Samsung, and LG simply don't have.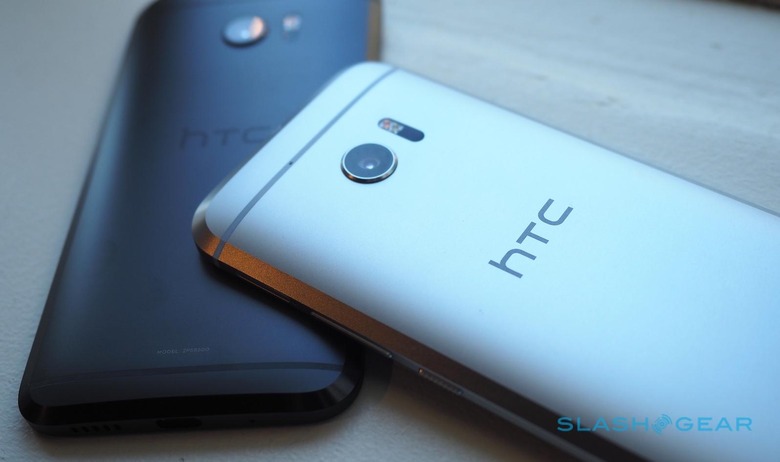 Right now, though, there's no sign of any such integration, but there's not long to wait before we see how the HTC 10 holds up in practice. Sales kick off this month in a choice of Carbon Grey, Glacier Silver, Topaz Gold, and Camellia Red (which has a black front and a red back, and will initially only be offered in Japan on carrier KDDI), on Verizon, T-Mobile, Sprint, and others in the US, with carriers announcing their own pricing.
HTC, meanwhile, will offer an unlocked, AT&T and T-Mobile compatible HTC 10 direct, in Carbon Grey and Glacier Silver, for $699. It's available to preorder from today, and will ship in early May.
[gallerybanner p="435750"]