HTC 10 in the US available only in 32GB, has a discount code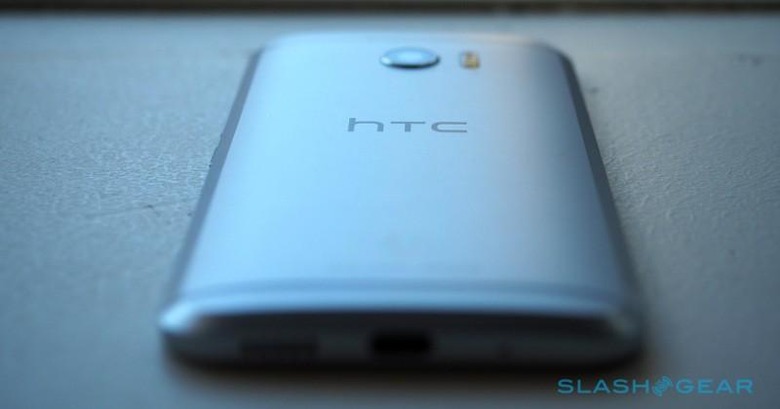 The HTC 10 might be off to a good start, but already HTC is revealing its warts, slowly and piecemeal. Jeff Gordon, a.k.a. urbanstrata on Twitter and HTC senior manager for global communications, is replying to eager inquiries on the social network and, along the way, is revealing some curious and disappointing tidbits about the flagship smartphone, like, for example, its lowly IP53 rating. And perhaps to the dismay of the US market, Gordon reveals that the US won't be getting the 64 GB model at all.
First, waterproofing. Or rather the lack of it. Given how Samsung raving about the Galaxy S7's high IP68 rating, some, perhaps unreasonably, expect the HTC 10 to score somewhat similar scores. Sadly, it didn't even come close. Gordon revealed that the HTC 10's IP rating is 53, which means it is dust proof but barely water proof. It can withstand only 5 minutes of sprayed water at an angle of 60 degrees. Forgot using it in the shower. That is, if you ever planned to. The justification offered for this feature was to find a "balance", in other words a compromise, with the smartphone's metal unibody design.
That, perhaps, may be forgivable, but Gordon's latest revelation is going to be more egregious for US customers. The HTC 10 normally comes in 32 or 64 GB storage configurations. But in the US, buyers don't really have a choice as it is locked down to 32 GB. They can only choose between Carbon Gray or Clacier Silver colors, and that's it. Of course, the HTC 10 comes with expandable storage options, but it isn't an excuse many are willing to accept.
Almost as a consolation, HTC is shaving $100 off the HTC 10 price tag in the US, provided you use the HTC1008 or HTC1009 codes upon checkout. That brings the $699 tag down to $599. That said, US buyers shouldn't feel too special. Canada also has a similar 100 CAD discount if they use the HTCCA1008 code while those in the UK get 10% off with the HTC10 code.
Those limitations would perhaps be fine if not for the fact that HTC is apparently singing different tunes in different markets. Some countries, like India for example, will apparently be left out of the HTC 10 party. Instead, they will only be offered the HTC 10 Lifestyle, which runs on a slower Snapdragon 652 with 3 GB of RAM and lower Cat. 6 LTE support. HTC is said to still be reconsidering that idea, but its inconsistency is starting to turn off not a few would-be buyers.