HP TouchPad webOS 3.0.2 Hits Tablet OTA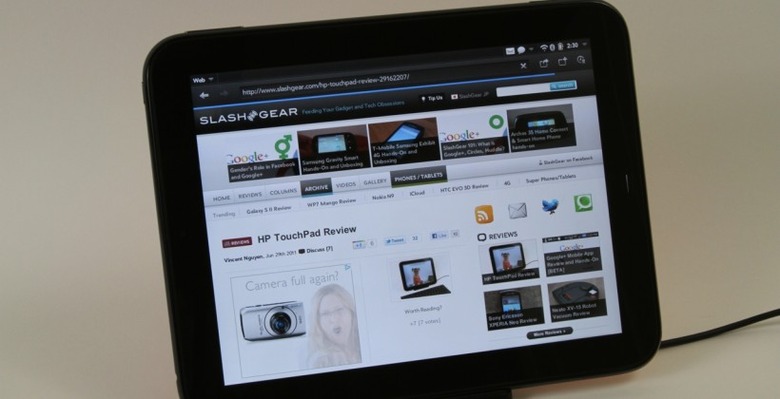 As expected, HP has begun pushing out its OTA TouchPad update, bringing webOS 3.0.2 to the 9.7-inch tablet. The new firmware boosts performance and reliability, HP claims, in addition to boosting attachment rendering speed in the email app and tweaking how punctuation is automatically added in when you type words like "can't."
There are also speed boosts to the calendar app, streamlining the process when adding new events and searching through existing appointment. Album art in the music app is rejigged, and there's reportedly less chance of skipping when the 1.5GHz dual-core processor is occupied elsewhere. Similarly the photo/video viewer performance has been smoothed out, and you can now set desktop wallpaper directly from the gallery.
There's a full changelist here, and the OTA update shouldn't delete any of your data as it works its magic; if you want to know exactly what's going to happen, HP has laid out all the details here. For more on the HP TouchPad, check out our full review and our review of webOS 3.0.