HP TouchPad now $299.99 in Staples promo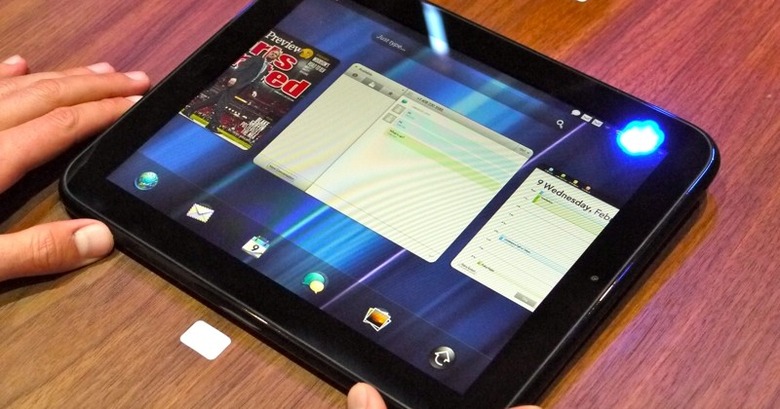 Tempted by that Woot $380 HP TouchPad deal we mentioned earlier today? There could be a way to get an even cheaper TouchPad, if you're near a Staples this weekend. The retailer has already dropped the TouchPad by $100 from August 5 to 7, but webOSroundup spotted a Fatwallet coupon that promises another $100 off again. That could bring the 16GB TouchPad down to just $299.99.
Using the same coupon, you could potentially get the 32GB TouchPad for $399.99 too. The deal works because the initial $100 is an instant rebate and the second $100 is a coupon, so you're not stacking coupons (which usually falls foul of the T&Cs).
There are a few potential issues, as you might expect, and the biggest seems to be getting your local Staples to accept the double-discount. Several people have apparently done so, so it's certainly possible, but you may have to plead your case somewhat. The deal isn't available online, so you'll have to physically go down to a Staples store to buy, too.
The other big problem is stock, with many stores simply not having 16GB TouchPad units to hand. That may mean disappointment if you're unwilling to go over the $300 mark for a brand new webOS slate, but for $20 more than what Woot are offering for the 16GB, you could get Staples' 32GB model. Let us know in the comments how you get on!
[via TIMN]