HP TouchPad 16GB Discounted $100 August 5-7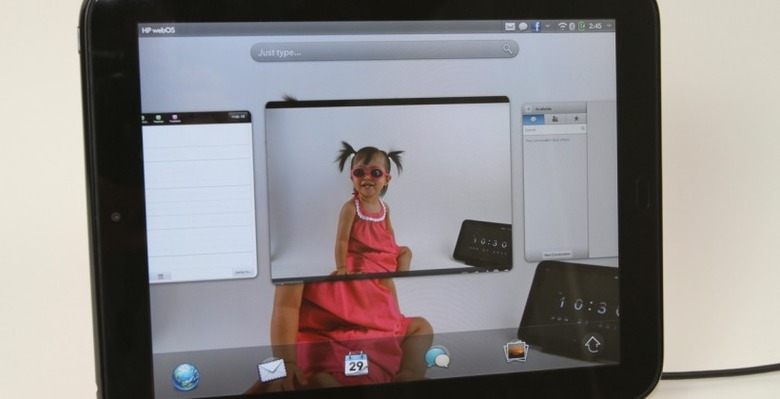 All of you waiting for the right moment to grab HP's first big tablet effort in the HP TouchPad online, this might be that time. This is the 16GB version of the TouchPad, only the 16GB version mind you, not the 32GB version, that'll be getting a full $100 discount from it's full $499.99 price. This price drop will be taking place between the 5th and the 7th of this month, August 2011, and will afterward jump back up to full price. This combined with this week's webOS 3.0.2 update for tablet and it may be a deal you just HAVE to take advantage of.
Of course, this discount is besides (and perhaps unable to be combined with) the $60 price cut we saw earlier this week as well. Then there's ANOTHER discount at Staples, this one for either the 16GB OR the 32GB version of the tablet, valid through the 7th of August and only, again, at Staples. One way or another you're gonna get this tablet for a discounted price. The discount at Staples is only available with coupon, that being the same coupon you can find in the gallery in this post below.
All of these discounts have us wondering whether or not the tablet was meant to be sold for the first price point or these major discount prices – either way it's time for you to take a look at our full review of the HP TouchPad so you know what's going on in the world of non-iOS and non-Android tablets. Will you indulge?
Bonus: have a look at our hands-on video with the tablet as a preview for the full review why don't you? We'd love for you to have a look.
[vms 509fb264818a7512a8b9]
[via PreC]