HP TouchPad gets up to $60 price cut to prompt sales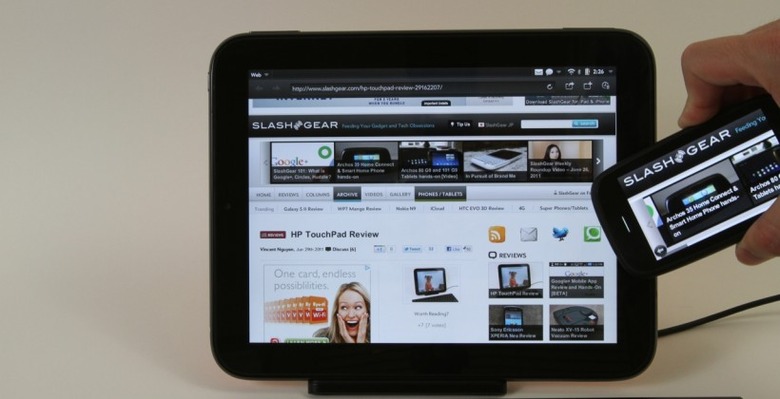 We may receive a commission on purchases made from links.
HP's TouchPad didn't have to wait long before it was discounted; resellers like Amazon and Best Buy slashed $10 off the webOS slate's sticker price less than two weeks after it went on sale. Now HP has got in on the act, offering a $50 "instant rebate" – aka a discount – for online sales made before September 10. The price cut is unlikely to help speculation that sales have been underwhelming in the face of rivals like Apple's iPad 2.
HP's discounting means that the 16GB TouchPad is now $449.99, while the 32GB model is $549.99. Currently there's no 3G/4G versions on sale – though AT&T has confirmed that it has an HSPA+ model in the pipeline – but the comparable WiFi-only iPad 2 models are $499 and $599 for the 16GB and 32GB units respectively.
Amazon has now gone one step further, offering the 32GB TouchPad for $539.51, while it has matched HP's price for the lower-capacity version. Similarly, Best Buy matches both of HP's discounted prices.
While reviews of webOS 3.0, the updated platform on which the HP TouchPad runs, were generally positive, the tablet hardware itself proved less popular. Reviewers complained of occasional lag and jerkiness, despite the 1.5GHz dual-core processor, and the plastic chassis was neither as slim as some Android tablets nor as premium in its feel as the second-gen Apple slate. You can find the full SlashGear review here. In the past few hours, HP released its webOS 3.0.2 firmware update to address some of the teething pains of the new tablet.
[via ZDNet]