HP Slate 8 Shown As First Windows 8 Business Tablet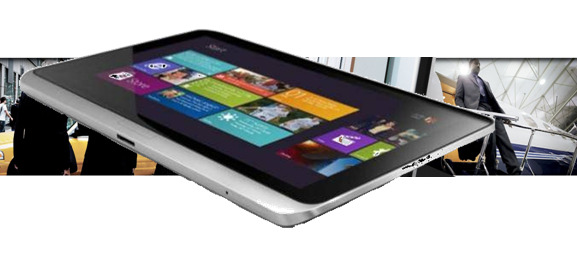 A brand new slide prepared for what appears to be HP internal presentation today has revealed HP's business-minded plans for Windows 8 tablets. This HP Slate 8 (different from the HP Slate 500, mind you) will bring enterprise functionality to the masses with a 10.1-inch display, enterprise level docking, and of course Windows 8 Professional OS, complete with touch controls. The slide this tablet is featured in also shows an EliteBook, making this tablet a likely candidate for the Elite line of HP products, their highest-level consumer line of products.
This tablet has several security features including HP ProtectTools, TPM embedded security, and support for Computrace incase you lose the unit in a strange place. You'll get Windows 8 with touch controls, the ability to use a capacitive pen tool to work, and a display that'll have you working indoors or out – brightness! This tablet is what HP calls portable, having 8-10 hours of battery life and a weight of just .68 kg. The HP Space 8 will be 9.2mm thin and appears to be coming with a full aluminum body.
We're probably going to find that this device has at least some plastic panels here or there so that it might have excellent signal reception for wireless internet and GPS as well down the line. This tablet is reminiscent of the HTC Jetstream which we also have a full review of from several months ago, and will have some sort of reinforced glass panel on the front that may have curved edges.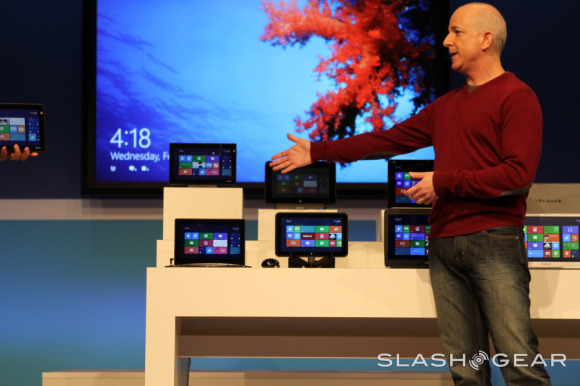 Is this one of the many preview devices we got a quick glimpse of back at the Windows 8 Consumer Preview presentation at Mobile World Congress 2011? Very possibly!
[via ZDNet]