HP Discontinues webOS Handsets, Touchpad, And Entire Ecosystem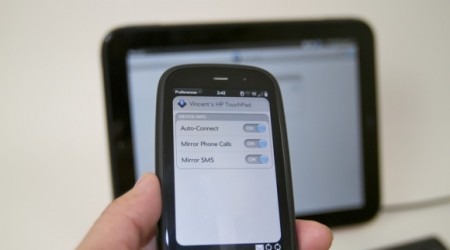 Today HP revealed that they would be announcing that it will completely discontinue operations for all webOS devices. This affects the HP TouchPad and all webOS handsets. This does not mean that webOS will be cancelled altogether and forever, though it certainly doesn't bode well for those who've invested in the HP/webOS combination in the meantime. This comes after less than stellar sales on the TouchPad and a request from Best Buy for HP to take back all their tablets.
All webOS fans may want to wait a bit before they have a heart attack over the loss of their favorite operating system, but HP hasn't completely pulled the plug quite yet. This story is still developing, of course, since none of this has been fully announced, but the plan is confirmed by HP. A press release from the company reads as follows:
HP reported that it plans to announce that it will discontinue operations for webOS devices, specifically the TouchPad and webOS phones. HP will continue to explore options to optimize the value of webOS software going forward.
Stick with us here on SlashGear for further details soon! You should also know that HP is spinning off their PC business as well – what does all of this mean for the HP brand? We'll have an analysis of this situation up in greater length once we've got the necessary information.
UPDATE: HP is indeed dropping the hardware, but as it appears right now they'll be licensing the webOS software out to other groups in the future. No plans are solid as of yet, but you can read the entire epic story thus far in Why HP is Dropping webOS: HP Comments at Length