HP 3D printers tease super-speed and quality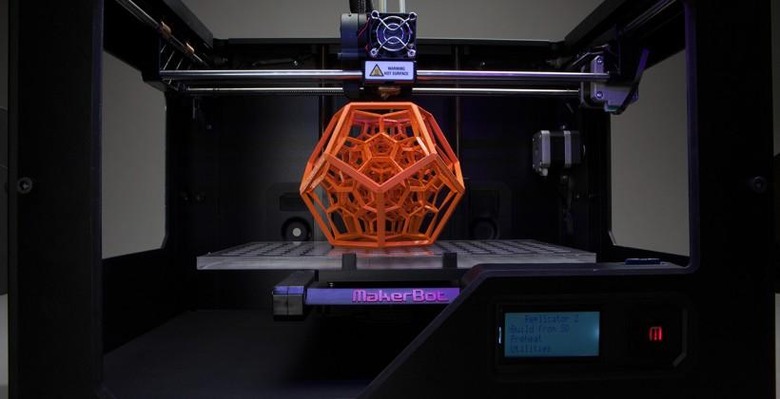 HP is promising to shake up the 3D printer industry with new technology that not only makes the process faster but delivers higher-quality models, with CEO Meg Whitman teasing a reveal in June. Waiting for a current-gen 3D printer to finish is "like watching ice melt" Whitman snarked during HP's shareholder meeting this week, going on to suggest that the company had figured out a better, swifter way.
The amount of time it takes to see results wasn't Whitman's only complaint about existing 3D printers. "The surface of the substrate is not perfect" she said, PCWorld reports, referring to the final quality of the object, usually created from some sort of heat-activated plastic.
"We believe we have solved both these problems" Whitman concluded, "and we'll be making a big technology announcement in June around how we are going to approach this."
However, while domestic-scale 3D printers for the growing audience of "makers" have become popular over the past twelve months, such as the new MakerBot Replicator Mini 3D set to ship this spring, HP's initial offerings will target businesses. Rapid prototyping is a key market, HP suggested, though also the printers' potential for producing finished parts in custom, small-scale runs.
While the technology announcement is due midway through the year, it's unclear when HP's first actual 3D printers may reach shelves, nor how they will compare in price to today's models from other vendors.
MakerBot's Replicator Z18, which has an extra-large print chamber for larger objects, is $6,499, for instance, but even that is a drop in the ocean compared to some more enterprise-scale printers such as those General Motors uses for prototyping in its secretive teardown lab.