MakerBot Replicator Z18 3D printer hits pre-order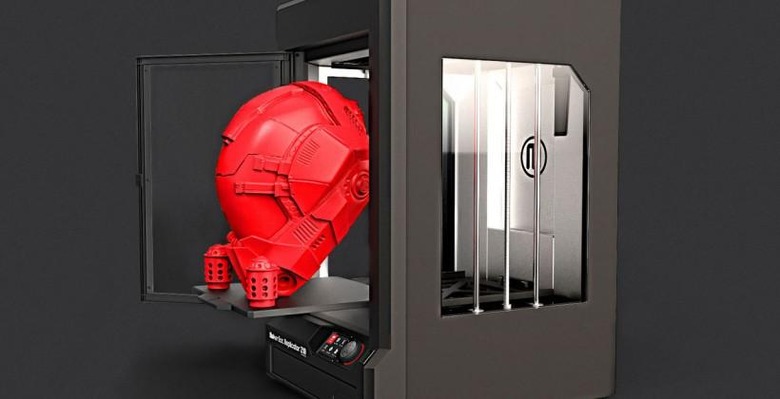 MakerBot is one of the most popular names in 3D printers and during CES 2014 the company announced new products. One of those new products was the Replicator Z18 3D printer. This is the largest of the 3D printers that MakerBot offers.
The company isn't saying exactly when the Z18 will ship right now, all it will say is this spring. The good news is that the Replicator Z18 3D printer can be pre-ordered right now. As you might guess, being the largest printer that MakerBot sells, it's also one of the most expensive.
You can pre-order the Z18 for $6,400. The Z18 printer has a built volume of 12.0" L x 12.0" W x 18.0" H. Along with the pre-orders for the Z18 printer; MakerBot also has some accessories for the printer. The accessories include a cart for the printer and a Filament Case.
The Filament Case is an important accessory that is designed to hold XL or XXL spools of MakerBot PLA filament to allow users to take advantage of the massive build size of the Z18pritner without running out of filament. The cart will sell for $1250 and the filament case sells for $750.
SOURCE: MakerBot