House of Cards season three confirmed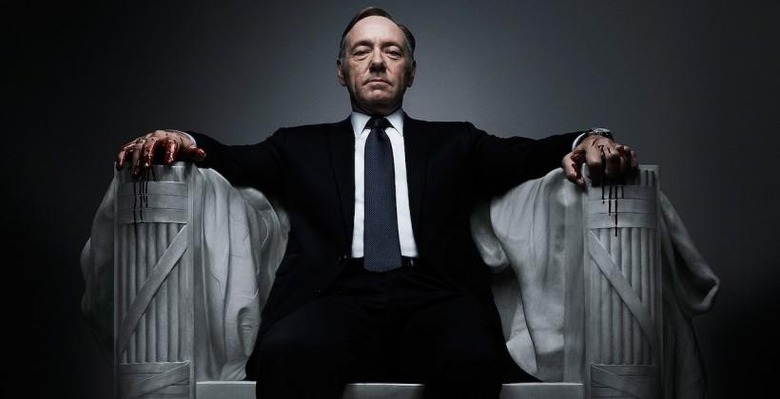 House of Cards is yet to start its second season, but the award-winning Netflix series has already been recommissioned for a third series, the streaming company has confirmed. The news of the second renewal came shortly after Robin Wright, who plays Claire Underwood in the show, told The Wrap that filming would begin "soon"; season two premieres on Valentine's Day, February 14th.
Although Netflix has seen several of its shows become popular among viewers, House of Cards has also received critical acclaim. The show won a Primetime Emmy for best directing of a drama series, one of fourteen awards Netflix was nominated for in 2013 awards.
No details of the content of the third season have been given, with Wright suggesting that the cast was yet to be informed. The show documents the rise in power of US senator Frank Underwood, played by Kevin Spacey, as he manipulates and coerces his way through his political career.
The news has reawakened questions as to how many seasons House of Cards could eventually run for, something else Wright was coy on.
"We're only on the second season so far" she pointed out. "When you think about all the other shows that have gone on five, six, eight seasons. We're amateurs in a sense. We're Bambis in the woods."
Netflix pushed out the trailer for season two in mid-December.