Honor makes Android Q promise amid Huawei ban uncertainty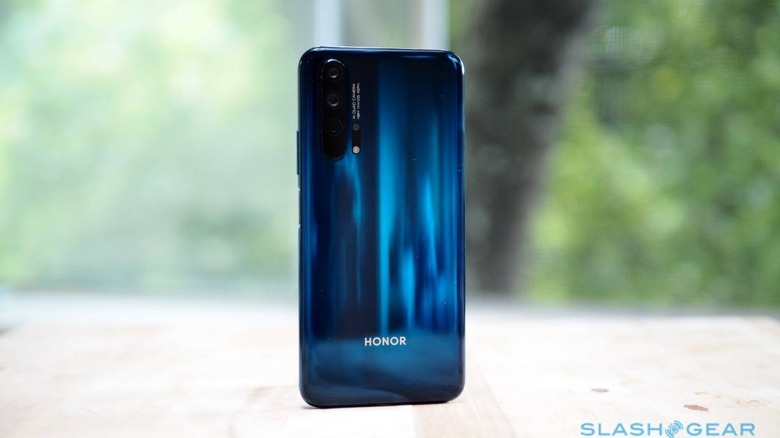 Honor has promised its latest smartphones will get Android Q updates, with the value-focused Huawei sub-brand joining its parent in attempting placate users confused by the impact of the Trump Administration's sales ban. Huawei released a list of phones last week which it was "confident" would get Android Q, when Google releases the software officially later in the year.
That list includes recent well-received Huawei devices such as the P30 Pro, Mate 20 pro, and the P30, among others. However Honor's phones were conspicuous by their absence on the roster.
At the time, sources within the company familiar with Honor's update plans told us that the recently announced Honor 20 series, along with a few other models released earlier in the year, would also come under the Android Q commitment. Now, the phone-maker is saying that explicitly. In a statement by Honor UK today, it confirmed its warranty and Android update plans.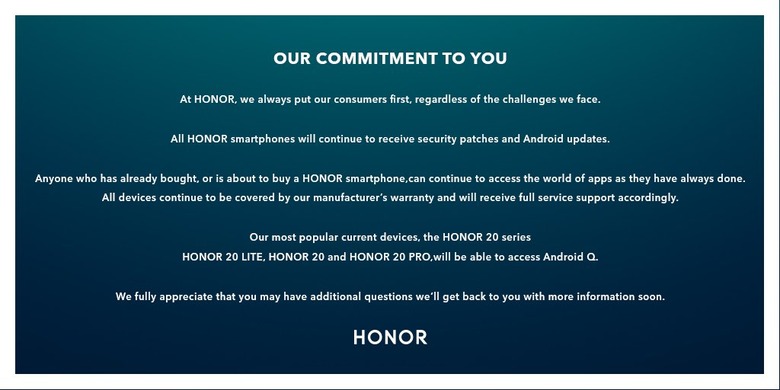 "All Honor smartphones will continue to receive security patches and Android updates," the Honor statement reads. "Anyone who has already bought, or is about to buy a Honor smartphone, can continue to access to world of apps as they have always done. All devices continue to be covered by our manufacturer's warranty and will receive full service support accordingly."
"Our most popular current devices, the Honor 20 series," the company continued, "Honor 20 Lite, Honor 20 and Honor 20 Pro, will be able to access Android Q."
Further devices launched in 2019, however, were not mentioned by name. The Honor View 20, for example, launched recently, as did the Honor 8A and Honor 8S. It's unclear exactly which devices Honor intends to get Android Q, at this stage.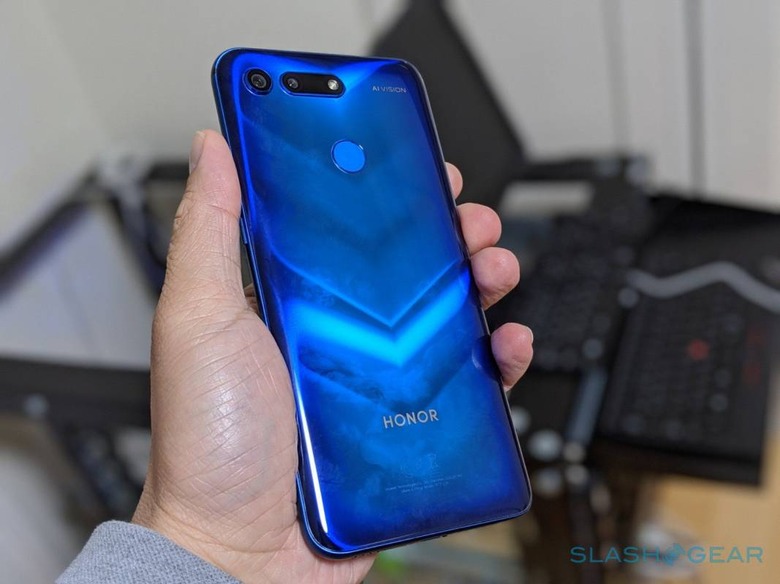 For those devices on the list, however, Honor's statement shows a little more commitment than Huawei's did. The latter only said that it was "confident" that its phones would "be able to access Android Q," explaining that testing for over 17 devices had already begun. The Huawei Mate 20 Pro has already seen a beta development program for the upcoming OS upgrade.
The uncertainty around both brands stems from the trade blockade applied by the US government, implemented as the Trump Administration sought to apply pressure over tariffs and other agreements on the Chinese government. Under its terms, American companies are limited in what agreements they can make with Chinese firms like Huawei. The phone-maker has already estimated that the ban could lead to a $30 billion impact in 2019 alone.