Honda, Toyota and BMW reveal green car plans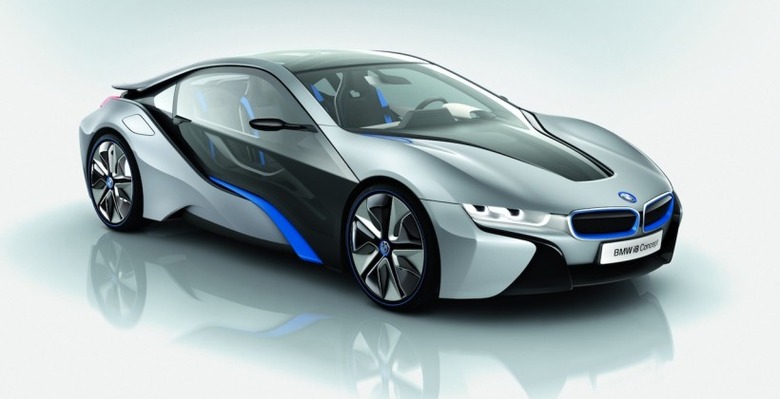 Green transportation is high on the agenda for Honda, Toyota and BMW, with all three companies announcing earth-friendly engine plans at the Toyko Motor Show this week. Toyota and BMW revealed an engine-sharing deal that will see BMW-made 1.6 liter and 2.0 liter diesel engines slotted into Toyota cars on sale in Europe from 2014, as well as joint research into future motor technologies. Meanwhile, Honda previewed its new "Earth Dreams Technology" range of engines, kicking off with a 1.6 liter diesel that it claims is the first step to it becoming top dog in fuel economy within three years time.
The fruits of the Toyota and BMW deal will initially be seen in 2014, as Toyota cars for the European market roll off the production line under BMW power. The German company has been pushing to expand its engine and powertrain supply business, with the Toyota arrangement presenting shoppers with a cheaper way to get their hands on a BMW-powered car.
Meanwhile, both firms will begin collaborative research into next-gen lithium-ion battery technologies, which could be used to power electric cars and hybrids such as BMW's i3 and i8 concepts. The partnership is being painted as the first of a number of possible collaborative projects.
As for Honda, it's not talking about electric but about getting frugal diesel powerplants into cars sooner. The first Earth Dreams Technology engine will show up in the new European Civic, set to go on sale in late 2012. Lighter than existing diesel engines, it has sub-100g/km CO2 emissions yet still delivers 300Nm of torque (at 2000rpm). No word on whether we'll ever see it appear in cars in North America.
Honda and Toyota didn't let the Tokyo opportunity to have some weird car fun pass them by, however. As well as the more sensible announcements, Honda brought out the EV-STER TRON-style roadster, while Toyota created what it described as "a smartphone on wheels" in the shape of the ridiculously customizable Fun-Vii.