Toyota Fun-Vii "smartphone on wheels" concept revealed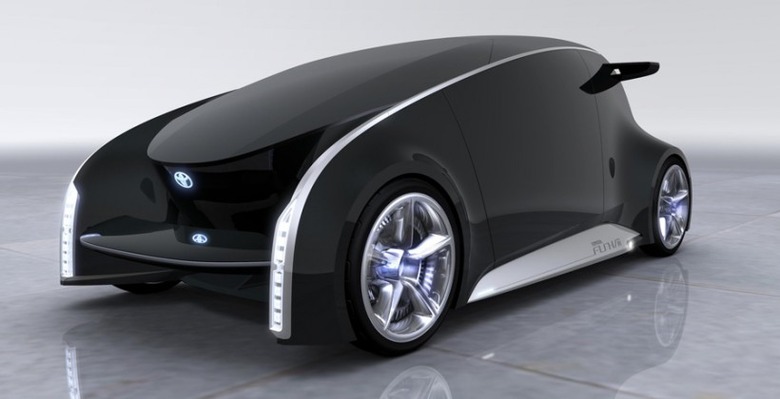 Toyota has taken the wraps off its latest car concept, the Fun-Vii, a display-clad urban vehicle described as a "smartphone on four wheels." Revealed just ahead of the Tokyo Auto Show in a few days time, the Toyota Fun-Vii measures just over 4m long and 1.75m wide, and features dynamically customizable body panels that, like the interior of the car, can be updated to show your favorite photo, a text message or other content.
Meanwhile there's augmented reality navigation information, together with what Toyota describes as a "navigation concierge" with speech-controlled directions. Live OTA updates keep the in-car computers constantly up to date, and networking systems allow it to communicate with other road users "allowing it to detect other potentially hazardous vehicles – such as vehicles in blind spots – in advance, or to connect with friends who are driving nearby."
In addition to being able to control the Fun-Vii from onboard, Toyota has developed a companion smartphone app for remote access. Of course, this is all a concept rather than something Toyota expects to end up on roads any time soon – probably a good thing, as we can't help but see customized door panels changing as you drive along the road being something of a distraction for fellow drivers.