Here's how Apple handles iPhone 6's resolution change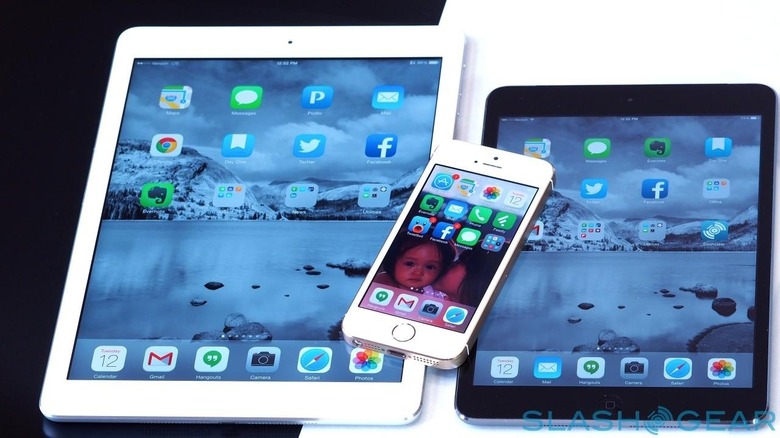 Apple has redesigned how developers can create apps to suit different screen sizes, orientations, and dimensions, giving the strongest official hint so far at how iOS 8 will pave the way for a bigger iPhone 6 and even split-screen multitasking. The new size classes in iOS 8, detailed in Apple's State of the Union event for developers at WWDC 2014 today, will make creating dynamic and flexible interfaces far more straightforward for app coders.
In the early days of iOS, the company pointed out, there was initially only one screen resolution and two orientations, to suit the 3.5-inch iPhone. Since then, the range of iOS devices has increased, accommodating a 4-inch iPhone debuted with the iPhone 5, along with Retina and non-Retina iPad and iPad mini.
If the rumors are to be believed, meanwhile, there'll be an even bigger iPhone 6 before the year is out. Believed to have a 4.7-inch display, with a new resolution too, there have also been whispers of a further version – an iPhone "phablet" – with a screen in excess of 5-inches.
That left developers uncertain on how their existing apps and any new titles they might be working on might fit into these new screen sizes. Turns out, Apple has thought ahead.
During the presentation, Apple described "one storyboard to rule them all": a single app UI designer that could be tailored to suit different screen sizes, orientations, and resolutions. From a single original layout – such as the sample WWDC party app Apple demonstrated – different criteria to suit different types of device could be assigned. So, you could have the same menu boxes positioned slightly higher on the iPhone-landscape version of the UI, versus the iPad version.
On the face of it, this will certainly streamline how apps for the current range of iPhones and iPads can be developed. That's certainly how Apple presented it during the session. However, it should also make producing a single app that works predictably across traditional and larger or even phablet iOS devices simple, too.
The universal storyboards with size classes are joined by automatic launcher graphics, which will be automatically created for different versions of device, display, and UI.
Meanwhile, while Apple did not show off the rumored split-screen multitasking that's also believed to be part of iOS 8, it's clear that these size classes could play into that. For instance, when an app knows it's in multitasking mode, it could switch into a different layout so that the essential features are shown as the developer intends.
App coders will get access to the new developer tools from today, with iOS 8 expected to arrive for uses later this year. There's more from WWDC in the SlashGear Apple Hub.