HERE makes bold play to define common language for self-driving cars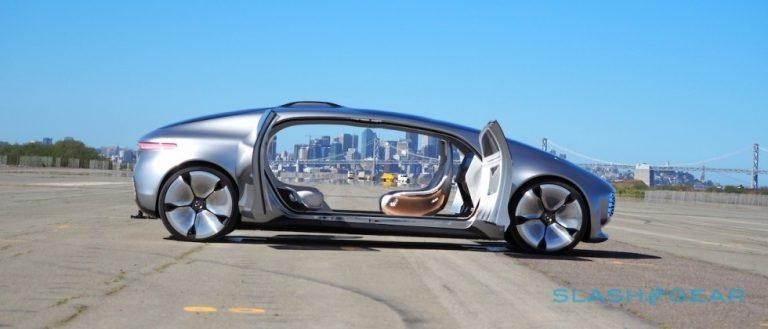 Mapping company HERE is driving ahead with its scheme to design the common language for all autonomous vehicles, submitting its Esperanto-for-autos to a vehicle safety standards body. Now dubbed SENSORIS, the car-to-cloud system was announced twelve months ago as an open specification for vehicle sensor data to be collected and transmitted to the cloud by connected vehicles.HERE's argument was that, while in-car systems are increasing in power all the time, they can't rival the processing abilities of the cloud for crunching things like potential hazards.
Meanwhile, by combining data from all of the vehicles on the road, such a system could also track traffic patterns, make predictions about potential bottlenecks in the route and readjust a self-driving car's path automatically, and even intelligently update mapping data based on the so-called wisdom of the crowd.
For that to work successfully, though, the data has to be streaming into the cloud in a common language: after all, any delays introduced by translating what are currently automaker-specific technologies into a single, shared format could delay vital safety information being relayed back to the car.
"If a car around the next corner hits the brakes because there's an obstruction, that information could be used to signal to the drivers behind to slow down ahead of time, resulting in smoother, more efficient journeys and a lower risk of accidents," Dietmar Rabel, head of autonomous driving product management at HERE said today. "But that can only work if all cars can speak and understand the same language."
HERE was offering up SENSORIS as an open option to all automakers, but has now taken another step to pushing it as the de-facto standard by submitting it to ERTICO – ITS Europe, a private/public partnership for intelligent transportation systems in Europe.
That organization will now work on evolving it into a "standardized interface specification", buoyed by support already from AISIN AW, Robert Bosch, Continental, Daimler, Elektrobit, Harman, HERE, NavInfo, Pioneer, and TomTom.
More organizations are expected to join that list in the coming weeks, HERE says.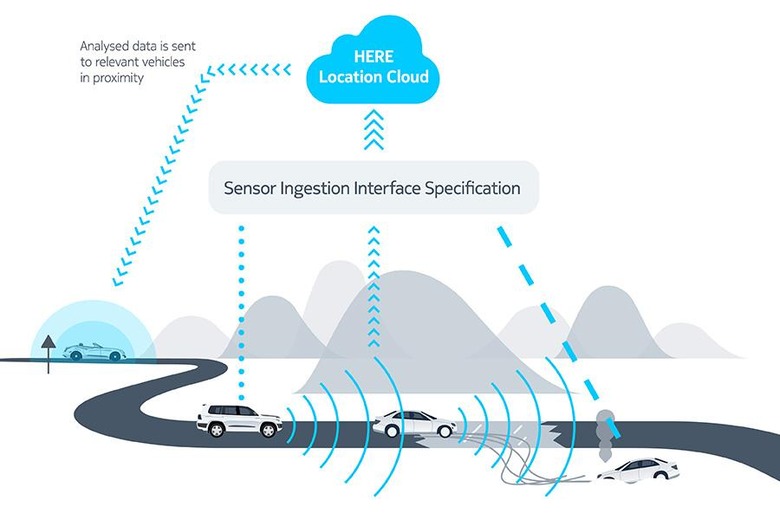 Of course, SENSORIS isn't the only strategy being pushed for autonomous vehicles, and it requires a number of other factors to line up before connected cars can begin chatting. Other players in the self-driving space favor car-to-car communication rather than car-to-cloud, with vehicles directly talking with each other.
Either way, high-speed networks are going to be essential, particularly when it comes to slashing latency. Many in the industry believe that won't be possible until 5G comes online; while the next-generation in wireless is most widely associated with greater bandwidth, it's also expected to dramatically cut the latency in intercommunication between devices.
That means more spritely reaction times for connected, self-driving vehicles.
If SENSORIS has an edge, it's the collective might of HERE's automaker owners.
NOW READ: Driving the future: inside Mercedes' autonomous concept
Audi, BMW, and Mercedes-Benz parent Daimler acquired the navigation company at the end of 2015 in a multi-billion dollar deal that left HERE operating independently – but, most importantly for the car companies, out of the hands of Google or Apple – though with the promise that future vehicles from each brand would likely operate as roving digital mappers.
Given that the most value in HERE comes from adopting its platform, and that Daimler has already signed up to support SENSORIS, it's hard to imagine that Audi and BMW won't join in at some point too.