Hated MacBook? The New MacBook Pro Will Make You Howl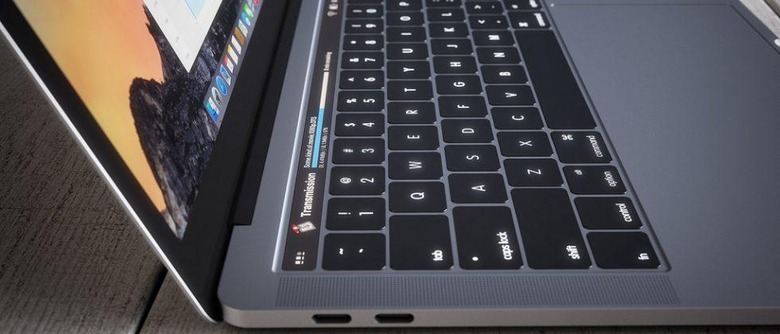 Apple's MacBook Pro is long overdue a refresh, but the hotly-anticipated update could bring pain to those unready to embrace new connectors. It's been well over a year since Apple last revamped its high-end notebook, with the MacBook Pro released in May 2015 still holding out today with its Thunderbolt 2 and USB 3.0 ports. Now, though a considerably changed new line-up is expected within a matter of weeks, not everybody is likely to be happy.
According to Japanese Apple rumor site MacOtakara, Apple plans to launch the new 2016 MacBook Pro later in October. It'll be a big deal, too, as the site also claims its sources have spilled details on the MacBook Air, too. That even includes the death of one of the ultraportable models.
The 11-inch MacBook Air won't be replaced, it's suggested, allowing Apple to focus on the 13-inch Air instead. That also helps alleviate some of the congestion presented by the 12-inch MacBook, which has always occupied an awkward spot between the two Air models. However, it's the sweeping port evolution across the board which might give some buyers pause.
Apple has already adopted USB-C on the 12-inch MacBook, to no small amount of protest from those unhappy with a single, still fairly rare connector. Although there are dongle options out there – some of the best for the MacBook not, always, coming from Apple itself – the solitary port for power, data, and displays remains the most controversial aspect of the super-skinny, fanless notebook. Now, USB-C looks set to colonize the rest of the portable Mac range.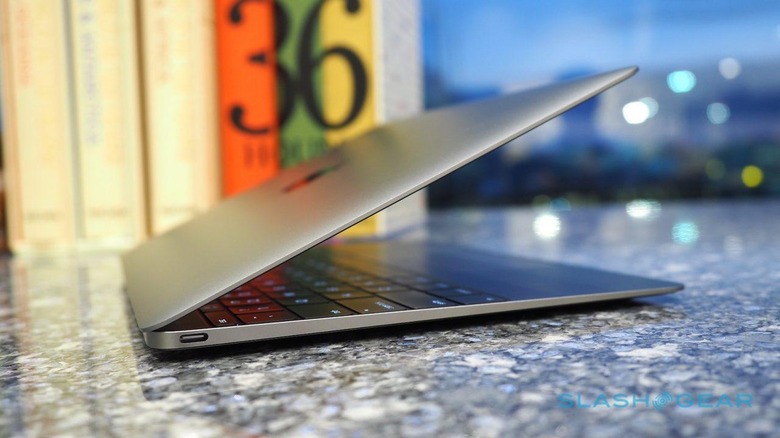 The new MacBook Air and MacBook Pro will have USB-C only, it's suggested. No Thunderbolt 2 or USB Type-A as are currently offered; instead, there'll be as many as four USB-C ports depending on the model. They'll also support Thunderbolt 3, which uses the same port type.
Apple also apparently plans to do away with its MagSafe 2 power connector, in favor of supplying power through USB-C as per the 12-inch MacBook.
Previous rumors have suggested that Apple will make far more aesthetic changes to the MacBook Pro than in previous updates. Most notably, the function key row is expected to be replaced with a touch-sensitive strip of OLED screen. That could offer a variety of buttons and functions, changing to suit the context of whatever software is currently in use.
Touch ID support, for fingerprint-based security much as the iPhone and iPad currently offer, has also been predicted. More potent AMD graphics chips are likely too, as Apple embraces things like virtual reality software development. As for processors, Intel's latest 7th Generation Core chips are almost certain to be found inside the aluminum shells.
It's arguably a natural evolution path for Apple to follow, though that doesn't make the inevitable outcry any easier to stomach. The 12-inch MacBook is a fairly niche device, targeted at those with the budget for a super-slim notebook and the willingness to sacrifice on native port variation in order to minimize what's weighing down their bag. In contrast, the MacBook Pro is the everyday machine for many, and "losing" traditional ports won't be met with universal approval.
The benefit, of course, is in flexibility and size. USB-C is a smaller connector than USB Type-A, meaning the MacBook Air and MacBook Pro could theoretically be slimmer than the existing model. It also supports being plugged in at either orientation, much like Apple's own Lightning connector.
Meanwhile, with a single type of socket handling power, data, and driving external displays, there'd actually be a lot more choice in terms of what you plug in where. If you need four USB devices connected, for instance, with the current MacBook Pro you'd have to add a hub. It, of course, only has two USB Type-A.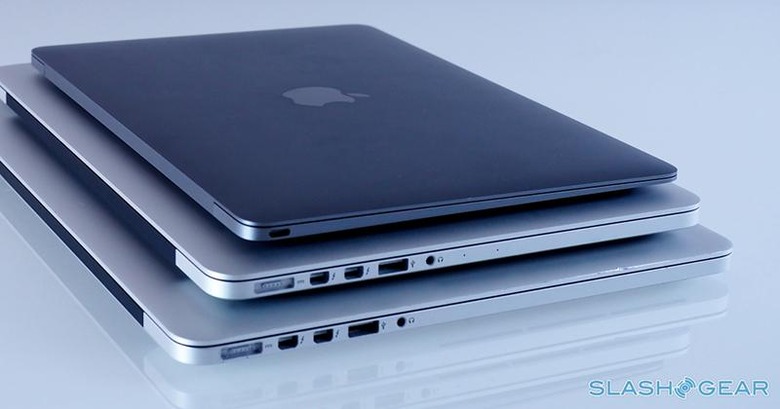 With a quartet of USB Type-C ports, however, you could have all four external devices hooked up at once. Alternatively, a single cable could connect a desktop hub and deliver power while driving an external display. That hub would also likely offer some of the backward-compatible sockets, like USB Type-A, ethernet, and Thunderbolt 2.
It'd also be a perfect segue for Apple to refresh the Thunderbolt Display, it's external monitor. That has gone without an update for even longer than the MacBook Pro – in fact, it was officially discontinued earlier this year – forcing Apple users to look to third-party screens if they want something bigger than their MacBook's own display.
By forcing a switch to USB-C, however, Apple could throw a USB-C Display into the mixture. One single cable, a built-in hub, and Retina resolution support, the latter much as we've seen from the current iMac. Indeed, the nature of Thunderbolt 3 means that the Cupertino firm could even squeeze an external GPU into such a monitor, augmenting the MacBook Air or MacBook Pro's native graphics abilities.
Whether things pan out quite that way remains to be seen, though by all intents there's not long to go. Assuming Apple plans an event for its new range, and that it's to take place in October, invites would presumably be going out sometime this week.
SOURCE MakOtakara
RENDER Martin Hajek