Forget MateBook, Huawei made the perfect MacBook gadget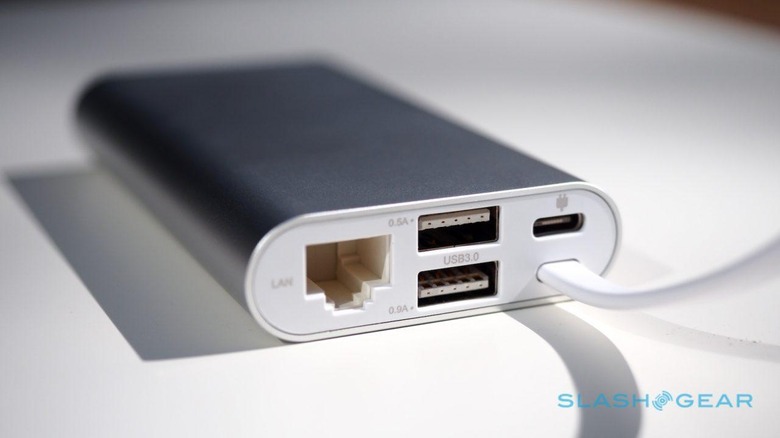 The world is full of mysteries, but the question simmering among many is why Apple is still yet to produce a USB-C dock for the Retina MacBook. The port-light ultraportable has demonstrated its commitment to the USB-C spirit with two generations resolutely sticking to the idea that a single port is sufficient, but salvation for those with a handful of things to connect comes from a perhaps unlikely source.
Huawei may be notorious among some as a company that takes, ahem, inspiration from Apple (among others), but the Chinese company has done MacBook owners a solid just now with one of its latest accessories.
The Huawei MateDock is really intended to get owners of the company's new Windows 10 2-in-1, the MateBook, connected, but I suspect it'll be in demand by MacBook owners too. Hooking up with a single USB-C connection, it offers two USB 3.0 ports, ethernet, VGA, and HDMI, along with pass-through USB-C so that you can continue charging your laptop.
The only thing missing is an SD card slot, though you could of course connect a USB card reader (and probably get microSD and other memory card types in the process).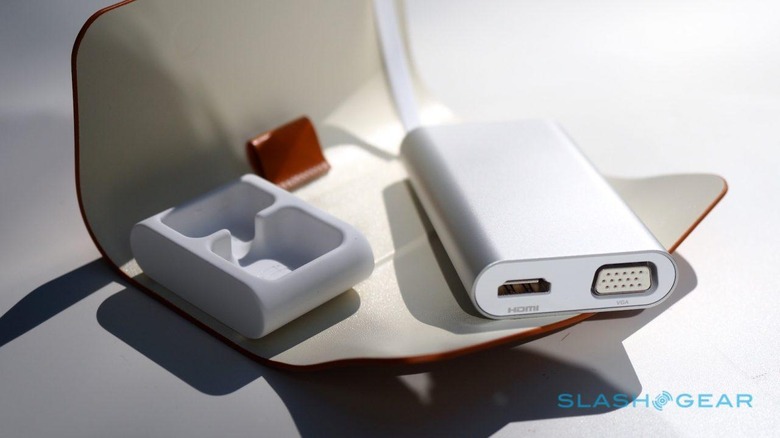 All that comes for $89, which is something of a bargain when you consider Apple is charging $79 for its USB-C Digital AV Multiport Adapter. That only gives you a single USB 3.0, HDMI, and pass-through USB-C for power.
NOW READ: Huawei MateBook Review
Unlike the plastic Apple dongle, the MateDock is clad in metal and comes in a nifty little leatherette pouch. It'll take up a little more space in your bag, true, but if you were carrying separate adapters from Apple – which still doesn't offer a USB-C to ethernet dongle itself – I suspect there wouldn't be much difference in it.
To be fair, Apple isn't alone in having a relative paucity of USB-C hardware in its accessories line-up, and while the do-it-all connector – which promises video, data, and power in a single cable – is still being billed by many as the port of the future, the lack of device support means it's hardly surprising that the computer-cautious are still looking for the reassurance of traditional USB.
If you're in the market for a desktop monitor, meanwhile, and want USB-C support for your MacBook, MateBook, or any of the recent smartphones, tablets, or laptops with the port, you should probably be looking in the direction of this Acer display we reviewed recently, which offers the new connector alongside legacy ports.