MacBook 2016 Review - Still controversial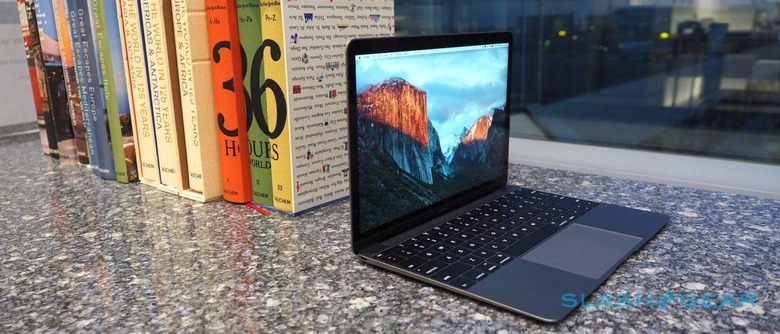 More than a year after it first launched, the MacBook Retina is still one of the most divisive of Apple's products. Now, in its 2016 refresh, it finds itself in a replay of many of those initial complaints: just one port; a processor chosen for being humble; and a variety of other compromises in the name of keeping a waif-like form factor. Has Apple's stubbornness damned its premium ultraportable in the process?
First, what's changed. For 2016, Apple has gone hunting through Intel's parts bin, coming up with the latest Skylake sixth-generation processors. They're still the ultra-frugal, 5W versions, but you now get a choice of a 1.1GHz dual-core Core m5 (with up to 2.2GHz Turbo Boost), 1.2GHz dual-core Core m5 (with up to 2.7GHz Turbo Boost), or 1.3GHz dual-core Core m7 (with up to 3.1GHz Turbo Boost).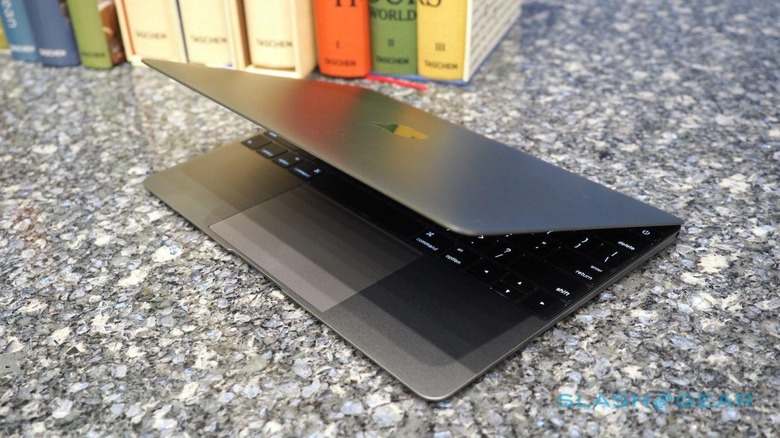 Graphics, too, have seen a bump, courtesy of the newer Intel 515 Graphics chip. Perhaps more importantly, Apple has switched to faster flash storage: you still get a choice of 256GB or 512GB, but it's considerably swifter than before. Altogether, though the battery is physically the same, Cupertino claims an extra hour of runtime thanks to the various efficiencies levied along the way.
Finally there's color. Along with the space grey, gold, and silver versions of the MacBook, 2016, brings a rose gold version to match the latest iPhone. It's very pink.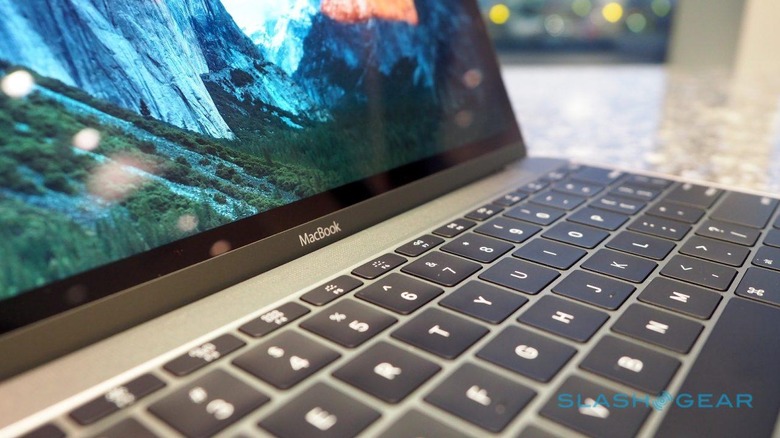 The MacBook's critics, though, point to the not-inconsiderable list of things that have been kept the same. There's the form-factor, of course, a 13.1 mm thick, 2.03 pound clamshell that's still impressively slim, even with the new generation of Windows-based rivals that followed on from the original MacBook. The keyboard, with its broad, flat, butterfly-hinged keys also carries over, as does the large, glass trackpad with pressure sensitivity.
That controversial single USB-C port? That's still there, serving triple duty for power, data, and hooking up an external display if the 12.1-inch, 1280 x 800 Retina display – still one of the best panels out there on a notebook this size – isn't enough for you. Despite predictions (which read more like wishful-thinking than soothsaying) Apple didn't add a second connector.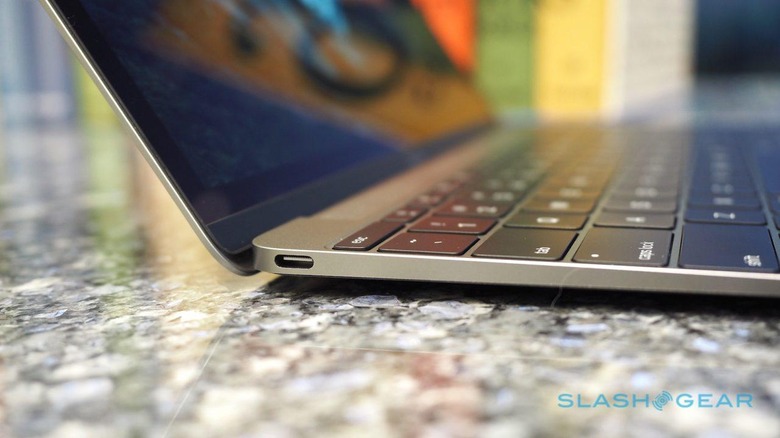 The 480p FaceTime webcam is the same, too, and if looking crisp in selfies is your primary goal from a notebook, this isn't the laptop for you.
Unlike, I'm guessing, many of the people reviewing the refreshed 2016 MacBook with Retina display, I'm actually a daily user of the 2015 version. I bought one intending to use it as a travel machine, replacing a 15-inch MacBook Pro which – though potent – was becoming uncomfortable to carry for my weak British body.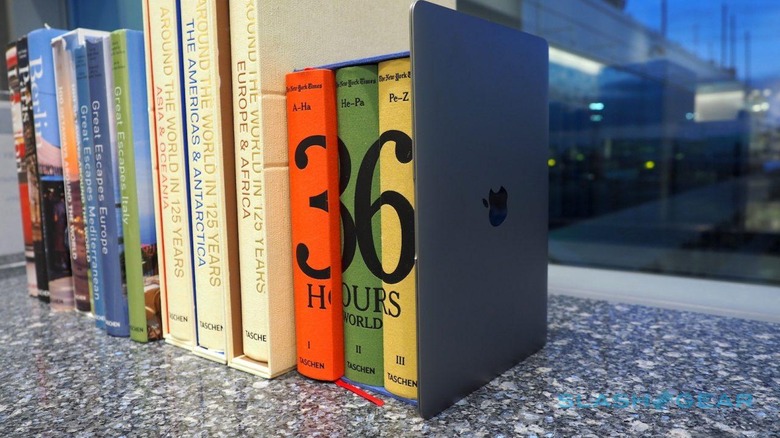 The plan was that I'd use the MacBook on the road and an iMac when back at my desk. In actual fact, the iMac was only really turned on for more ambitious video editing projects: it was a surprise because yes, while I was often to be found doing the sort of document creation, mild photo editing, and media consumption Apple pitches its 12-inch ultraportable as ideal for, I could also knock together a short 1080p video on it if need be, without the processing being too time-consuming.
So how does the new model shape up based on my experiences? Very much what you'd expect from the second phase in Apple's typical tick-tock product cycle. The MacBook's core appeal was always highly dependent on what processors Intel could offer: without the low-power core, it couldn't be fanless; without being fanless, it couldn't offer the battery life and compact size that it does. Switching to the latest chips was pretty much table-stakes.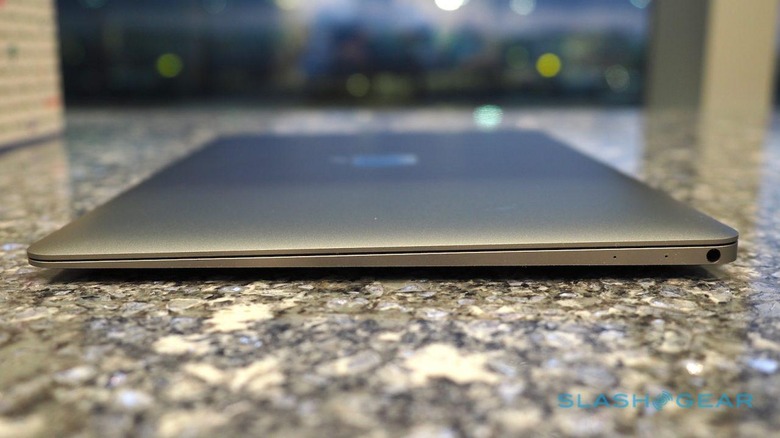 That's not to say there isn't an improvement, only that if you go into it expecting a tidal wave of power you'll be left waiting.
Far more noticeable is the storage speed bump. Apple quotes an up to 20-percent increase in average write performance, and up to a hefty 90-percent increase in average read performance, and though they each depend heavily on what you're doing, it's definitely a snappier system.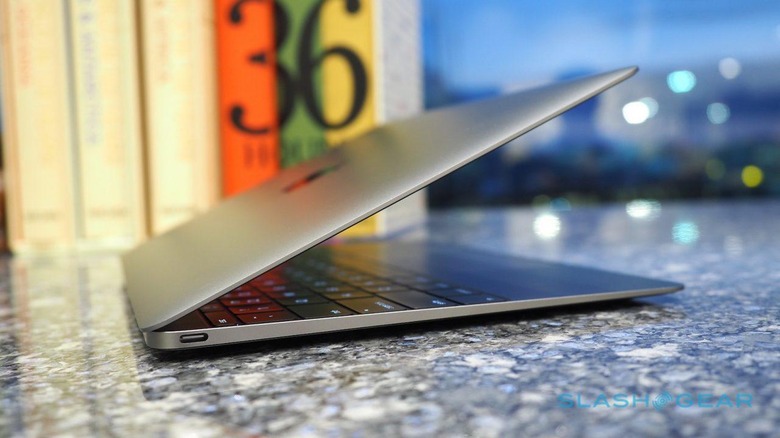 In the BlackMagic Disk Test, the 2016 MacBook averaged 855.7 MB/s write rates, and 935 MB/s read rates. In general use, apps open swiftly and it had no issues multitasking between several browser instances, Pages, Slack, and iMovie.
Speaking of iMovie, one of the most common questions I field about the MacBook Retina is whether it can handle video processing. I tried exporting a 5:05 long 1080p HD video on both my 1.2GHz Core M 2015 model with its HD Graphics 5300 and the 2016 version to see how the GPU compares.
The old MacBook took 4 minutes 33 seconds to export the clip in iMovie, whereas the 2016 MacBook cut that down to 3 minutes 24 seconds.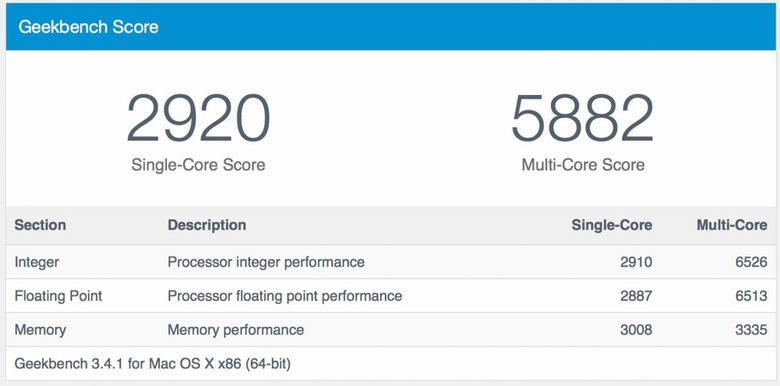 The improvements are borne out in Geekbench 3, a synthetic test of processor and memory performance. In the 64-bit tests, the 2015 model scored 2046 in single-core and 4709 in multi-core. In contrast, the 2016 MacBook scored 2920 in single-core and 5822 in multi-core.
Then there's battery life. Apple quotes an hour more for the 2016 MacBook, which works out to up to 10 hours of WiFi web browsing or up to 11 hours of iTunes movie playback. I found that improvement to be roughly accurate over my current model, though of course how much runtime you'll actually see is highly dependent on what you're using the notebook for. iMovie processing proved to be quite power-hungry, for instance.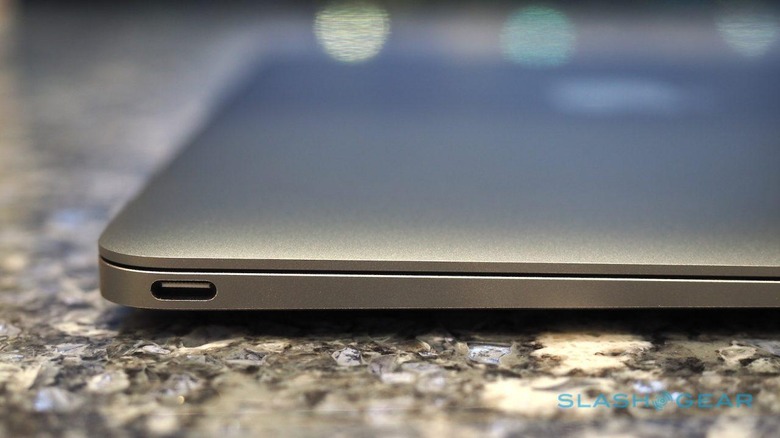 Personally, I don't mind that Apple has stuck with a single port. My most common uses for it are either recharging or – with the company's own USB-C to USB A adapter and a small SD/microSD memory card reader – transferring photos from my camera, and neither AC block nor adapter are especially bulky. Everything else I might commonly connect, I do wirelessly over WiFi or Bluetooth.
If I'm disappointed, it's that there aren't more USB-C devices out there, and I think Apple is missing a trick in not entering the dock space itself. I know from experience how tricky it can be to find the right adapter – you'd think someone would've made a combined USB 3.0, HDMI, ethernet, and SD reader with USB-C in a compact design, but anything that gets close always seems to arrive with at least one Achille's heel – and can't help but wish that the engineers at Cupertino would step up and fill that gap.
Perhaps the long-overdue refresh of the aging Thunderbolt Display will do just that, working as a USB-C 3.0 and Thunderbolt 3 hub (since both share the same connector now), but your guess is as good as mine, there.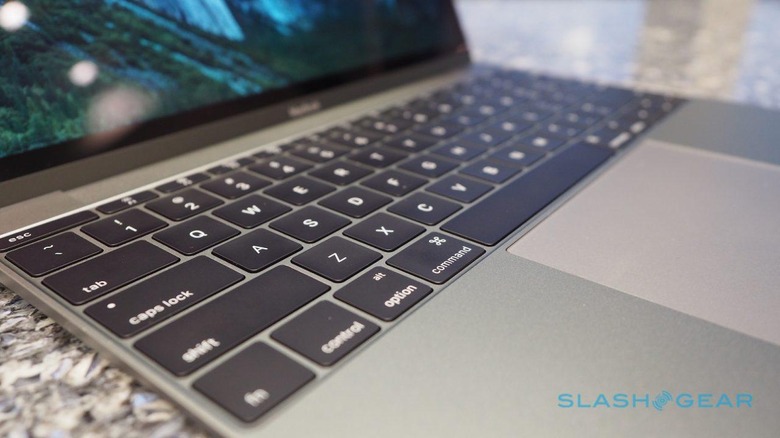 My criticisms begin to pale when I actually get out and use the MacBook, however. It's still beautifully crafted and feels premium and modern in a way that puts the MacBook Air to shame. Light enough that you can have it in your bag and hardly notice it, but more than capable enough for most of the day-to-day chores you might throw at it.
NOW READ: iPad Pro 9.7 Review
The left-field competitor is Apple's own iPad Pro 9.7 replete with its Smart Keyboard. That's similar in weight and bulk to the MacBook Retina, though obviously you get iOS rather than OS X. It pays dividends in battery life – I've found the iPad lasts longer, in general, than the MacBook does – and there are some areas where the iPad is actually better, like video processing.
However multitasking, though improved in iOS 9, still pales in comparison to full OS X, as does the flexibility. Still, if your primary tasks are writing, emailing, and browsing, an iPad Pro 9.7 with a decent amount of storage is a good alternative, and comes with the option of built-in LTE, too.
There's a perception out there that all Apple products should be for everyone – should appeal to, and functionally suit, everybody. Perhaps it's because of the relative ubiquity of the iPhone, found in the pockets of novices and power-users alike.
The MacBook, though, is one of an Apple notebook line-up of six. It is resolutely Not For Everyone.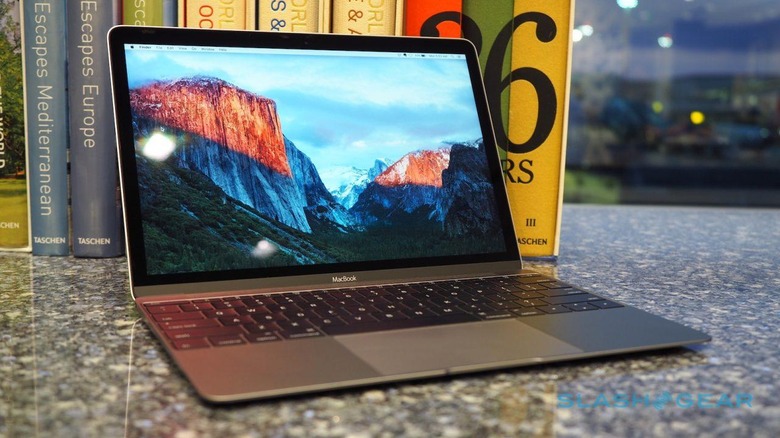 If you want more USB-C ports, or Thunderbolt 3, there are Windows ultraportables out there from HP, Dell, and others which will deliver; for me, my workflow is in OS X not Windows 10, so that's not an option. Those looking to do serious coding, or design work, or edit 4K video, or the sort of heavy-duty processing that would usually require a MacBook Pro or similar will still need – surprise! – a MacBook Pro, or similar.
Should first-gen MacBook Retina owners upgrade? You'd have to really, really like Rose Gold to consider it, and while the storage speed boost is great, I'm not sure it's been so fully capitalized on with the processor and graphics improvements to warrant ditching a 12 month old notebook.
I'll be sticking with my first-gen MacBook, then, though that's not going to stop me recommending it to those who travel frequently, have mainstream needs for processing, and who are willing to pay a premium for OS X on a notebook that's still a relatively rare sight in the wild. Apple doesn't expect it to be the Mac for every user: that's why it's not the only Mac. Just make sure you're going into it with your eyes wide open.