Hasselblad Stellar leak beefs up Sony's RX100

This week it would appear that the team at Haselblad have been working on a custom modification of none other than the Sony RX100 according to several leaked images. This run of customizations would have a series of odd – and awesome – new grips for the machine while the outer body gains its own bit of Hasselblad-unique flare. Included in this lineup is a Padouk wood grip, carbon-fibre, Walnut, Wenge, Olive, and Mahogany.
If you planned on working with the Sony RX100 for quite a while after you'd purchased it and want to make a day of it with a custom body the likes of which you'd only be able to get at this massive price-range, Hasselblad has your back. With prices expected – no confirmed, mind you, expected – to range between $1,600 and $3,200, you'll be getting a bit more exotic right out of the box.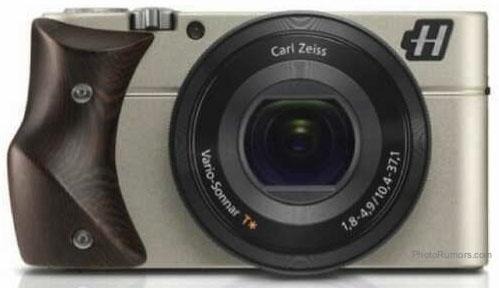 According to PhotoRumors, the big H up front is set to continue to be a staple of the customized series. The series is also set to be released somewhere around the 26th of July – soon – and the major differences are quite likely to remain aesthetic – exterior on the whole.
You'll see too that the lenses keep the same name – no ZEISS update here. Have a peek at a few photos of the Sony Cyber-shot RX100 II from our most recent hands-on (also linked above) and see how this update would make the shooter look – and possibly feel – a lot smoother. And cooler, without a doubt.