GTA:V Trailer Revealed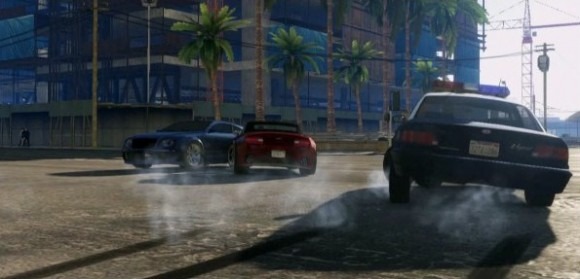 The first trailer for the much-anticipated Grand Theft Auto V has been revealed, with the action again taking place in California in the fictional city of Los Santos. Rockstar games began teasing the title last month, prompting a huge batch of leaks and rumors about just exactly what we could expect.
Among the rumors, we've heard that you'll be able to play as multiple characters, though talk of Rockstar using Los Angeles rather than its fictional counterpart obviously hasn't panned out. We're also yet to see the final line-up of cars you'll be able to drive.
Still, plenty of excitement, since this is one of the top titles on many gamers' wish-lists right now. No word on a release date quite yet, so while we wait don't forget to check out our rundown of the top five things we're hoping to see Rockstar include in GTA:V.